2021 Valspar Championship: Weather Forecast for Round 3 and Final Round at Copperhead Course
Published 04/30/2021, 2:30 PM EDT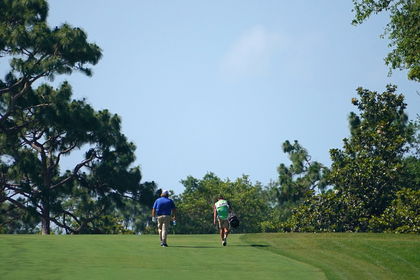 ---
---
The 2021 Valspar Championship has gotten underway at the Copperhead Course in Innisbrook Resort. The tournament is making a return for the first time since 2019, but how do the weather conditions look ahead of the weekend? Will the third and final rounds take place without any hindrance by mother nature? 
ADVERTISEMENT
Article continues below this ad
The first round took place amid hot conditions at the Copperhead Course on Friday. While this is spring season in Florida, the scorching sun will show no mercy to the golfers at the 2021 Valspar Championship. The afternoon wave is the most daunting slot to play in. 
A similar forecast is on cards for Round 2 as well. The humidity will be felt in the air, with signs of clouds here and there. Gusts of wind aren't expected to cross 13 mph and the players will certainly enjoy playing on a sunny day at the Copperhead Course. 
ADVERTISEMENT
Article continues below this ad
2021 Valspar Championship: Weather forecast for Rounds 3 & 4
The 2021 Masters a few weeks ago saw gloomy weather that postponed activities. While there's quite some distance separating Georgia and Palm Harbor, Florida, one can never rule out the possibility of a shower. 
As for the conditions at the 2021 Valspar Championship, one can be hopeful that rain won't play spoilsport at the tournament. Accuweather.com predicts that there will be a 13% chance of rain with only a 1% chance for a thunderstorm on Saturday. 
Hence, Round 3 is expected to commence and conclude without any hindrance in the form of rain. The winds aren't expected to exceed 10 mph and the weather will be even calmer in the evening. 
ADVERTISEMENT
Article continues below this ad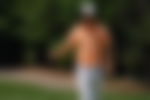 The final round takes place on Sunday, and one can expect similar sunny conditions to grace the Copperhead Course layout. Palm Harbor will not be troubled by overcast weather on either Saturday or Sunday so the weekend rounds can be expected to conclude in a smooth fashion. 
The weather forecast for the final round on Sunday is "party sunny and pleasant." This is exactly what the golfers would prefer! This is the ideal condition to tee off and challenge for the title. Since the weather conditions won't hinder much, who do you think will lift the title at the 2021 Valspar Championship this year?
ADVERTISEMENT
Article continues below this ad
Read Also: 'Not a Robot' – Bryson DeChambeau's Coach Debunks the Misconceptions About the Golfer