'Ups and Downs' – Keith Mitchell Opens Up on the Uncertainties in the Life of a Golfer
Published 05/09/2021, 6:30 AM EDT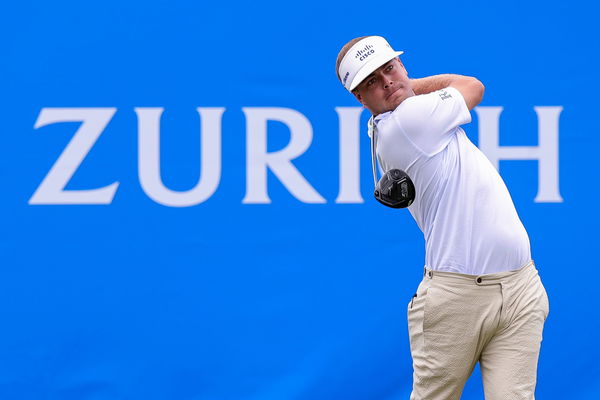 ---
---
If there something that a beginner should know about golf, it is that the sport's highly unpredictable. A lot of skill is required to excel on the professional tour, but sometimes luck plays a major part in determining success. Ask Wells Fargo Championship 54-hole leader Keith Mitchell, and he'd tell you the same. 
ADVERTISEMENT
Article continues below this ad
Keith Mitchell joined the PGA Tour in 2018 and it has not been smooth sailing ever since. He won the 2019 Honda Classic to secure his maiden title, but the professional tour has not been treating him kindly. 
Before entering the Wells Fargo Championship, Mitchell had recorded just one Top 10 finish this season. He's faced seven cuts in 17 starts so far, but that did not stop him from pushing for success. 
ADVERTISEMENT
Article continues below this ad
"I mean, I didn't play very well last year after the restart just didn't have any didn't have the energy didn't have the really just the patients with that short of a season last year trying to climb the leaderboard and then felt like my game this year has really started to blossom. And it's just really kind of all starting to shape up right now," Mitchell told the media at Wells Fargo Championship.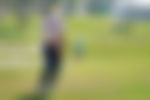 Playing with the flow is essential on the PGA Tour, tells Keith Mitchell
Not everyone gets to sustain an incredible run of form on the PGA Tour. Good luck knocks on the door of everyone, but it only lasts for a while. Contrastingly, when Keith Mitchell knew he was troubled by bad luck, he just kept going until he could see brighter light.
"Everything you need to know about it is it can be very lucky and very unlucky all at the same time. So you just gotta take it with ebbs and flows. You know, there are ups and downs and last week I got unlucky this week right now I've had some good breaks, so hopefully, they'll keep going on Sunday," Mitchell mentioned. 
ADVERTISEMENT
Article continues below this ad
Mitchell closed out his performance at the 2021 Valspar Championship with a disastrous round. However, he did not dwell on it too much and improved his game at the Wells Fargo Championship. 
Keith Mitchell is currently at 9-under for the tournament at Quail Hollow. While he is not the outright favorite to win the 2021 Wells Fargo Championship, the 29-year-old is loving his chances. 
Mitchell has battled past several uncertainties in his career and a second tour victory would be unmatchable. Do you think he has what it takes to hold on to the lead at Wells Fargo?
ADVERTISEMENT
Article continues below this ad
Read Also: Ian Poulter Posts Touching Message to His 16-Year-Old Son Luke