'Absolute Travesty' – Golf World Outraged Over Patrick Cantlay Winning PGA Tour Player of the Year Award
Published 09/15/2021, 6:42 AM EDT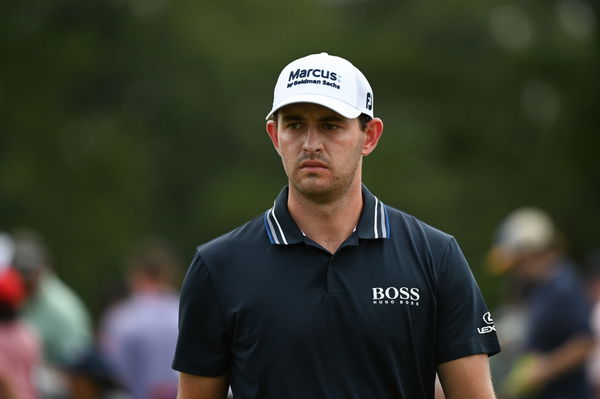 ---
---
The 2020-21 PGA Tour season witnessed a grand conclusion at the Tour Championship. Patrick Cantlay held off Jon Rahm at East Lake to become the FedExCup Champion. This marked his fourth win of the season, and eventually, Cantlay was named the PGA Tour Player of the Year. But not everyone agrees that he's a deserving winner. 
ADVERTISEMENT
Article continues below this ad
Patrick Cantlay enjoyed the 2020-21 PGA Tour season right from the start. He reigned supreme at the ZOZO championship and went on to win two more titles before clinching the Tour Championship. No player had won four titles in a single season since Justin Thomas did it during 2016-17.
ADVERTISEMENT
Article continues below this ad
How did Patrick Cantlay react to winning the Jack Nicklaus Trophy? 
Patrick Cantlay had to go through a lot on the PGA Tour. He did not enjoy every season that he played since joining the tour in 2014. At one point, Cantlay even considered premature retirement from the sport, but here he is now, after having etched his place in history. 
The PGA Tour player of the year is presented with the Jack Nicklaus Trophy and is awarded on a voting basis. The Tour Membership holders are the ones who get to vote, and hence, a lot of Cantlay's peers thought he thoroughly deserved to win it in 2020.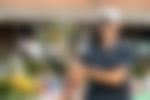 "The fact that it's voted on by my fellow PGA Tour players, I think that means a lot to me," Cantlay said. "It wasn't something that I necessarily thought was on the radar middle of the year, but then I closed really well and played a lot of really nice golf towards the end."
Cantlay played 24 events last season and won four times. He accumulated seven Top 10 finishes and finished in the Top 25 17 times. A healthy consistent record indeed. 
How did golf fans take in Cantlay's victory? 
Naturally, the opinions were mixed. While some fans welcomed Patrick Cantlay as a deserving winner, others didn't. A majority of golf fans argued that Jon Rahm deserved it more owing to his sublime season. Rahm picked up just one win (U.S. Open 2021) over the course of the season, but he was incredibly consistent. 
Here's a look at what some users had to say: 
Rahm won a major and was running away from the field on one of Cantlay's wins. Clearly the best player all year.

— Dan Barone (@Baroned23) September 14, 2021
This is gross. A fake Covid test basically wins a player of the year award for Patrick. Rahm shoulda won either way.

— GOLD RUSH ™ (@Goldrushprofits) September 14, 2021
Loooool. One of his wins wasn't even a tournament, Rahm won a major and also another tournament that got taken off him. Easily Rahm the best player.

— Ian C (@scallop_101) September 14, 2021
Pga tour just confirmed its a joke and the fed ex cup is a farce that it's made cantlay player of the year he didnt even top 10 in a major 😂

— John (@John00362355) September 14, 2021
Did you know that Rahm finished on top of Cantlay 12 out of 14 times? In every major, in every WGC, in the TPC…, Rahm outplayed Cantlay. The BMW was the only tournament where Patrick finished ahead. 🤷🏻‍♂️

— Ramon Luengo (@rlm1970) September 14, 2021
Can't be player of the year when you don't win a major. Sorry. Rahm was the best from start to finish. Not to mention one of Cantlays wins is null due to Rahm being pulled from a comfortable lead. Win two tournaments at the end and you're the best? FOH.

— Jake Sexton (@JakeSexton_) September 14, 2021
This was a perfect opportunity to make up for the memorial debacle and instead you doubled down on it. Embarrassing

— Rob Manfred Hates Baseball (@bravesfanplzwin) September 14, 2021
Cantlay had an amazing season. Rahm was POY. This was a mistake.

— Chris Finneran (@TheFinn40) September 14, 2021
ADVERTISEMENT
Article continues below this ad
ADVERTISEMENT
Article continues below this ad