'Blocking Out the Noise': Jordan Spieth Names Essential Factors That Helped Him Through Three Year Slump
Published 04/05/2021, 12:00 PM EDT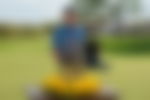 ---
---
Jordan Spieth is a winner on the PGA Tour once again! While it took him nearly three-and-a-half years, Spieth was always beaming with confidence throughout his slump. A winless drought is always frustrating for any athlete, but how did Spieth battle through the negatives and come out on top once again? 
ADVERTISEMENT
Article continues below this ad
Jordan Spieth won the Valero Texas Open 2021 at TPC San Antonio on the back of a two-stroke lead. To be precise, this win came 1,351 days after his previous triumph at the 2017 Open championship at Royal Birkdale Golf Course.
Jordan Spieth reflected on how he endured the winless period from 2017-2021
ADVERTISEMENT
Article continues below this ad
Every professional athlete would be filled with the drive to compete. That can be seen in everyone, but not many have the resiliency to keep going when things are going rough. Jordan Spieth experienced such a troublesome period when everything seemed lost in his game all of a sudden. 
From winning multiple events in 2015 to going winless for three years, Spieth has seen it all. Hence, the Valero Texas Open victory couldn't have come at a better time. Following the win, Spieth was asked to comment on how he carried himself along during testing times. 
"I do a really good job of blocking out the noise. The only noise I hear really is just in the interview room. I don't see anything, I don't read anything. I mean that I just started doing it kinda in the middle of 2018. It's been really good for me. I haven't missed it," Spieth mentioned with confidence. 
The 27-year-old was asked if there was too much made of his view since 2017, and he was incredibly calm with his response. That just signified how Spieth has patiently been waiting for the right time to come. 
Spieth believed in his talents even when he wasn't winning
Believe in yourself before anyone else does. Self-belief goes a long way in motivating an athlete in addition to external factors. That's exactly what a player like Jordan Spieth embodies. He really didn't know what to say when asked if he was concerned about his critics. 
"I'm sorry, I wish I had a better answer for you. I just, it's I'm not sure what maybe would have been such a big deal other than if it's a massive deal to not win over a three-year timeframe. It means that you were pretty successful before that."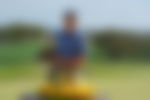 "But I mean, if anything, that should only give me more confidence that, you know, my abilities should be that, that I'm in this position, you know, very often, and that's the goal," Spieth mentioned.
ADVERTISEMENT
Article continues below this ad
It is just amazing to see a player like Spieth come back and win a tour event after a three-year drought. The way he saw his game during the slump is what enabled him to get back on track in his pursuit of greatness. 
An excellent final round 66 at the Valero Texas Open ensured that Spieth won the tournament. It was the 99th edition of the event and the perfect booster for Spieth ahead of the 2021 Masters! 
ADVERTISEMENT
Article continues below this ad
Read Also: Meet Michael Greller, the Former Teacher Who Is Now the Caddie Of Jordan Spieth