Brooks Koepka and Dustin Johnson Beef: Who Started It and How Did the Rivalry Subside?
Published 08/31/2021, 7:30 AM EDT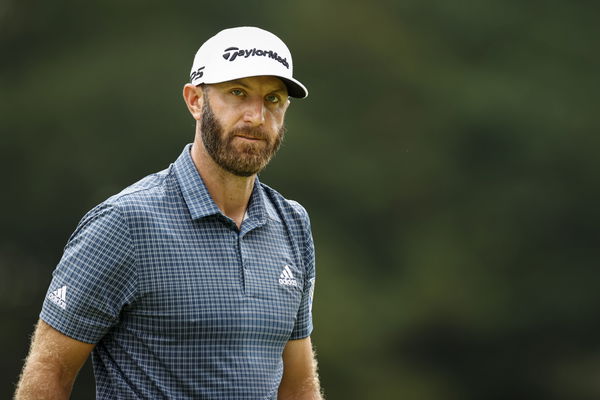 ---
---
Right now, the golf world is entangled in the beef between Brooks Koepka and Bryson DeChambeau. Their rivalry has produced some fiery moments this year, and everyone's waiting to witness how they'll get along in the Ryder Cup. However, did you know that Koepka waged a similar war of words with Dustin Johnson last year? 
ADVERTISEMENT
Article continues below this ad
You don't often find Dustin Johnson creating an explicit rivalry with one of his fellow PGA tour pros. However, Koepka does not lie low when it comes to trash-talking. He's presumably gotten good at it over the years, but the four-time major winner was massively humbled by DJ in 2020.
What happened between Brooks Koepka and Dustin Johnson? 
ADVERTISEMENT
Article continues below this ad
It all started at the 2020 PGA Championship where Dustin Johnson was the 54-hole leader going into the final round. Brooks Koepka was trailing him by two strokes and was extremely confident about his chances of overtaking Johnson on the leaderboard. 
"I like my chances. When I've been in this position before, I've capitalized. I don't know. He's only won one. I'm playing good. I don't know, we'll see," Koepka said about Johnson. 
"A lot of the guys on the leaderboard, I don't think, have one. I guess DJ has only won one, but I don't know the other guys that are up there," he added.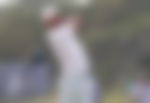 Brooks Koepka was confident ahead of the final round and there was nothing wrong with it. But, to uplift your confidence at the expense of trash-talking another golfer did not strike well with many. 
Koepka targetted Dustin Johnson and boasted about having won four major championships compared to DJ's one. Well, Johnson did only have one major at that time, but he went on to win the Masters tournament the same year. 
How did Dustin Johnson respond? 
Going into the final round of the 2020 PGA Championship, the leaderboard was a cliffhanger. DJ was leading, while Scottie Scheffler and eventual winner Collin Morikawa were just one stroke behind him. 
Koepka, who was two behind, ended up shooting the second-worst score on Sunday – a four-over 74. Meanwhile, Johnson had finished with a 68 and dropped down to T2. Morikawa won the tournament, but the biggest loser was Koepka. 
ADVERTISEMENT
Article continues below this ad
DJ was silent about Koepka's comments until The Northern Trust 2020. He was asked to comment about it during the FedExCup playoffs, and here's what he said: 
"It doesn't matter. It doesn't bother me. He can think whatever he wants," Johnson said.
A lot of golf fans were unhappy with how Brooks Koepka respected Dustin Johnson. While DJ took none of the trash talk to his heart, it ended up hurting Koepka badly. He was humbled and later regretted making the comments. 
ADVERTISEMENT
Article continues below this ad
Koepka has not messed with Dustin Johnson since.