Brooks Koepka Reveals Why He Struggles In 'Regular' PGA Tour Events
Published 06/12/2021, 1:30 PM EDT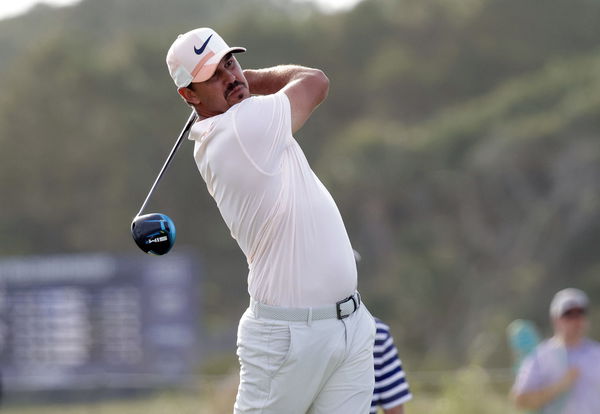 ---
---
Brooks Koepka is one of the more popular players on the professional circuit. He's been playing on the PGA Tour for several years now, and has four major championship wins to display on his resume. While this is impressive, Koepka does not have a good track record when it comes to normal PGA Tour events. The 31-year-old recently explained why. 
ADVERTISEMENT
Article continues below this ad
Here's the general assumption when it comes to golf tournaments: The majors are harder to win than regular PGA Tour events. While that stands out as a fact, Brooks Koepka is someone who thrives at major championships; but not so much when it comes to regular tour events. 
Concerns about Koepka's form increased after he missed the cut at the Palmetto Championship at Congaree. He entered the tournament having achieved a T2 finish at the PGA Championship but failed to impress at the Congaree Golf Club. 
ADVERTISEMENT
Article continues below this ad
"I've got to figure it out. That's why I struggle, I think, in regular events. It's the focus and the energy, the excitement level just isn't there when it would be in a major. It's different. I thrive off that bigger stage, that big moment where there's a bunch of fans and a tough golf course. I love it," Koepka mentioned. 
"I don't know, I just have a harder time focusing in regular PGA TOUR events than I do majors." Koepka added. The 31-year-old said that he gets locked in right from the first tee shot at majors, but that hasn't been the case with other tournaments. 
Brooks Koepka drops positive update about his operated knee
Brooks Koepka underwent crucial surgery to fix a dislocated knee cap a few months ago. He played at the 2021 Masters in a short time after the procedure and the strain was visible from his expressions at Augusta National. 
However, through constant rehab, Koepka has got his knee back to its strength once again. Fans wondered if it would hinder his game at the 2021 PGA Championship, but Koepka delivered a solid performance. 
ADVERTISEMENT
Article continues below this ad
"It's good. It's in a really good spot. I like where it's at. I've done enough rehab, strength's coming around. I mean, I can almost squat down to read a putt like normal. Didn't do it too much this week just because I don't want to screw it up for next week," Koepka told reporters at the Congaree Golf Club.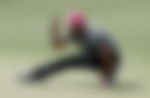 Brooks Koepka is eying the upcoming U.S. Open at Torrey Pines. He did not put too much pressure on his knee at the Palmetto Championship in order to rest it for the upcoming major. Koepka has won the U.S. Open in the past, but can he do it again this year?
ADVERTISEMENT
Article continues below this ad