Brooks Koepka Uses Michael Jordan Reference to Rubbish Injury Rumors Ahead of 2021 Masters
Published 04/05/2021, 12:24 PM EDT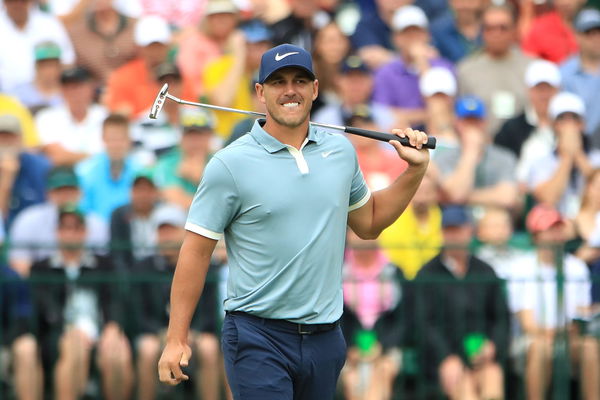 Brooks Koepka is buzzing at the moment. He recently got engaged to his long-time girlfriend Jena Sims and then wasted no time in reaching the Augusta National for the 2021 Masters.
However, there were rumors surfacing that Koepka would miss the Masters and any golf-related activity for the next six months, but the four-time Major champion responded in perfect fashion! 
The golf community is always filled with speculations just like any other sport. Brooks Koepka has been missing in tour action since the WGC-Workday Championship at The Concession tournament. 
ADVERTISEMENT
Article continues below this ad
On March 16, the 30-year-old underwent a procedure to treat a dislocated kneecap and ligament damage on his right knee. The surgery was successful, but initial reports claimed that Koepka could be sidelined for several months due to rehabilitation. 
Brooks Koepka shuts down injury rumors in an astounding fashion! 
Based on initial reports, there were articles coming out that Brooks Koepka will miss the 2021 Masters due to an extended recovery process. However, that is not the case as the two-time U.S. Open champion is raring to compete at Augusta this year. 
So, when Koepka saw a news article that spread false news about his condition, he was quick to respond to it in a witty manner. Everyone on Twitter has a good sense of humor these days, so Koepka posted a funny tweet in response to speculations on his health. 
Koepka was wise to use a Michael Jordan reference to rubbish the rumors as the template has earned tons of fans on the internet world. Furthermore, the eight-time PGA Tour winner has already begun practicing at the Augusta National.
ADVERTISEMENT
Article continues below this ad
"If I knew I was going to finish second, I wouldn't have shown up. Seven days out of surgery, I was hitting balls. I don't think anybody expected this. I didn't know," Koepka told ESPN's Bob Harig.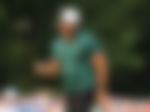 So it is clear that Brooks Kopeka is in it to win it. While Koepka has never won the Masters in the past, his best result came in 2019 when he finished second.
ADVERTISEMENT
Article continues below this ad
Since the surgery, Koepka has been practicing seven hours a day to get back into shape, and only time will tell how he'll fare at Augusta this year. 
Read Also: 'Not the DJ Whisperer': Wayne Gretzky Clears the Air on His Relationship With Dustin Johnson