Bryson DeChambeau Angered a Lot of Golf Fans With His Ignorance at U.S. Open 2021
Published 06/20/2021, 8:00 AM EDT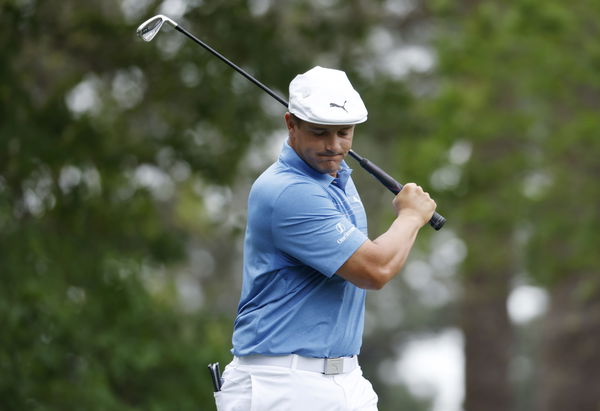 ---
---
Bryson DeChambeau is currently raising the roof at U.S. Open 2021. He is in contention heading into the final day and has a chance to defending his title at Torrey Pines. But forget all that: DeChambeau did something during Round 3 on Saturday that didn't sit well with any golf fan. Here's what happened: 
ADVERTISEMENT
Article continues below this ad
There are a lot of traditions and unspoken rules in golf. One of the significant ones is to scream "fore" when your tee shot is headed towards a packed crowd who might be unaware of it. To prevent unnecessary damage, golfers or their caddies shout "fore" to alarm the standing crowd about the wayward ball. 
This is a practice that's been followed for many years in the sport. This is done by beginners and professionals. However, Bryson DeChambeau failed to do it after hitting a bad tee shot during the third round at U.S. Open 2021 and later received harsh treatment for it. 
ADVERTISEMENT
Article continues below this ad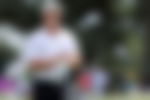 Twitter erupted after Bryson DeChambeau failed to scream "fore" 
Twitter has always a platform where people can express their views. Likewise, golf fans never cease to pen their thoughts on the social media platform, and a lot of them came together in voicing out against Bryson DeChambeau on Saturday. 
Here's what happened: Bryson DeChambeau came up to the 4th tee and struck an inaccurate shot. DeChambeau saw the ball traveling into the gallery where the fans stood but did not alarm them by shouting "fore." 
Bryson DeChambeau out here intentionally hitting into the gallery on the 4th hole and not caring to yell "fore" like everyone else would pic.twitter.com/SdkqxTfxzj

— Baja Blast Downey (@WhatGoingDowney) June 19, 2021
This came out as a negligent act from the golfer as he straightaway knew his ball would miss the fairway and the rough soon as he hit it. Yet, he just picked up his tee and walked away and did nothing about it. Soon after, he faced the wrath of golf fans. 
A user also came ahead with a new initiative to penalized golfers who don't shout "fore" after hitting a dangerous tee-shot: 
@usopengolf @PGATOUR …in order to save lives on the golf course you must introduce a 2 shot penalty to any player / caddie who doesn't shout 'fore' when their ball is travelling towards a crowd ..one again @b_dechambeau hits a bomb towards a crowd but 'no shout' ..unacceptable

— Jengolf8 🌈⛳️ (@Jennife82206772) June 19, 2021
Others just plainly accused DeChambeau.
@b_dechambeau had no intentions of hitting that fairway. Intended to blast it right, which he did… into the gallery. Watched it, picked up his tee before the ball landed. Never thought about yelling fore. Yeah, I don't know why anyone doesn't like him either.

— Joe (@TheDoob4) June 19, 2021
@b_dechambeau you hit the ball at stupid speeds, pretty sure you know this fact also! If the ball is travelling faster through the air it will do more damage if it hits someone, maybe consider shouting 'FORE' when it's travelling towards a crowd! @NickDougherty5 @AndrewColtart

— ColinDavidson (@CJDavid_son) June 19, 2021
What's it with professional golfers not shouting fore? Just seen big boy @b_dechambeau smash a ball into the crowd and not even watch it, just picked his tee up. That ball is travelling near 150mph into a crowd, will it take a serious injury or worse for it to change? #usopen

— Jamie (@macphee_jamie) June 19, 2021
Dechambeau so arrogant he can't even shout fore! Disgrace, he'll end up hurting someone!

— LukeyGolf (@LukeyGolf) June 19, 2021
ADVERTISEMENT
Article continues below this ad
Luckily for Bryson DeChambeau, the ball did not hit anyone and landed safely in the gallery area. A lot of fans did scatter upon seeing the ball coming towards them, which is why it raised a cause for concern. Do you think DeChambeau should've used the magical word? 
ADVERTISEMENT
Article continues below this ad