Bryson DeChambeau Answers Which Part of His Game Has Changed the Most
Published 11/09/2021, 4:45 PM EST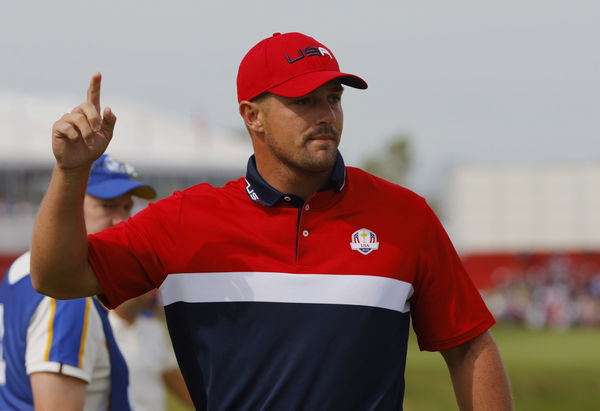 ---
---
The last 12 to 14 months have been quite eventful for Bryson DeChambeau. The 28-year-old has seen everything in this period as he went on from being the most hated golfer to the most loved one at the Ryder Cup. Moreover, in this period, he has gained two wins, including a major championship triumph at the 2020 U.S. Open. 
ADVERTISEMENT
Article continues below this ad
Furthermore, Bryson's feud with Brooks Koepka was all over the news until it fizzled out at the Ryder Cup. It all ended at the biennial event, where both players hugged each other and embraced the team spirit. Bryson then competed in the World Long Drive Championship and surprised everyone with a top 8 finish. 
ADVERTISEMENT
Article continues below this ad
Bryson DeChambeau reveals the part of his game that has changed
Since his debut in 2015, Bryson DeChambeau, without a doubt, has changed a lot. And according to Golf.com, Bryson recently revealed the aspect that has changed the most in his game, and surprisingly it's not his distance off the tee.  
Watch This Story: Golf World Reacts to the European Tour's Massive Announcement
"I think my mentality about the game has changed quite a bit," DeChambeau said. "The biggest change that's different for me now has been my mentality about the game. Yes, I've gotten stronger, yes, I've gotten faster with the golf swing. But all of that has allowed me to have this different mentality about the game."
Furthermore, Bryson DeChambeau said that he started evaluating if he could gain distance off the tee. And Bryson thought by doing so, golf will become slightly easier for him. Hence, to execute it, he had to make a few mental changes as well.
ADVERTISEMENT
Article continues below this ad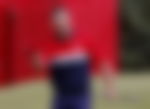 "And so, my biggest change has been my brain. How I've thought about executing shots on certain holes, not having to feel like I have to practice as much because my distance is just at a different level, where I'm going to be having wedges into greens, so now I'm more focused on wedging," DeChambeau mentioned.
"It's completely shifted my whole brain, and the dynamic of that compared to what it was before when I had to have every single part of my game working really, really well in order to win." 
ADVERTISEMENT
Article continues below this ad
Hence, he worked on his distance game, which has given him a unique identity now. Moreover, this change forced him to shift his whole mental thinking about the game, as he had started getting more distance and needed different clubs and perspectives to win the events.