Bryson DeChambeau Average Club Distances: How Far Does He Hit His Driver, Irons, and Wedges?
Published 08/08/2021, 9:00 AM EDT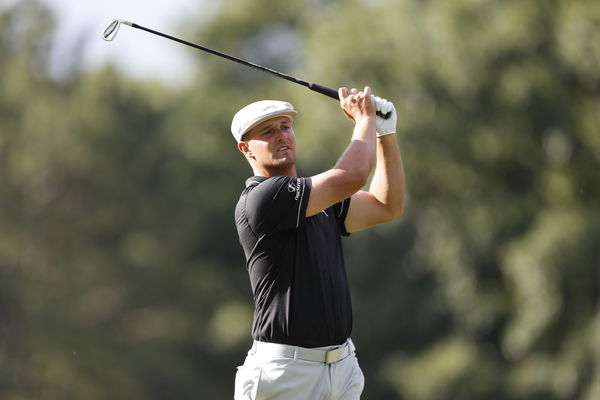 ---
---
Bryson DeChambeau is no ordinary golfer. He brought about a new revolution in golf with his bulked-up frame and insane driving distances. Over the years, fans have been curious to know about DeChambeau's diet and more importantly, his distance with other clubs as well. We all know Bryson DeChambeau can hammer his driver, but how far can he strike his irons and wedges? 
ADVERTISEMENT
Article continues below this ad
Bryson DeChambeau has a monstrous swing. He generates so much power from his knees and shoulders that the ball instantly rockets up into the air when he strikes it with his club. DeChambeau undergoes rigorous swing training to maintain consistency with his driving distance. 
When it comes to the driver, Bryson DeChambeau can comfortably strike the ball well beyond 300 yards. It has become such an effortless task for him to get it past 300. In fact, the average distance DeChambeau can get with his driver is 325 yards! 
ADVERTISEMENT
Article continues below this ad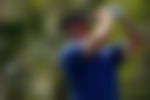 How far does Bryson DeChambeau hit with other clubs in his bag?
Bryson DeChambeau is trying to become more of a complete player on the golf course. He uses extra heavy golf clubs specially modified for his purpose. His grips are thicker too, to offer a better feel for his hands. 
DeChambeau strikes his irons sweetly, and has a good wedge and putting game too. That said, here's his average distance with every club, as reported by GOLFTV: 
Driver: 325 yards

3-wood: 295 yards

4-hybrid: 275 yards

4-iron: 255 yards

5-iron: 235 yards

6-iron: 220 yards

7-iron: 205 yards

8-iron: 190 yards

9-iron: 175 yards

PW: 160 yards

47-degree wedge: 145 yards

53-degree wedge: 127 yards

58-degree wedge: 110 yards
 

View this post on Instagram

 
ADVERTISEMENT
Article continues below this ad
One major point to note is that Bryson DeChambeau prefers lower degrees of loft on his clubs. He does not go with the conventional loft angles, owing to the fact that he approaches a ball with a different swing technique than most people. 
These are the average distances Bryson DeChambeau can reach with every club in his bag. However, the numbers may vary with each passing tournament. Some golf courses offer more distance due to elevation levels and vice versa. 
ADVERTISEMENT
Article continues below this ad
It is safe to say that Bryson DeChambeau possesses some unreal striking distances on the tour. His striking off-the-tee is impeccable, and approach shots can sometimes seem magical with the right amount of power and accuracy!