Bryson DeChambeau Had Interesting Things to Say When Asked 'Is Golf More Art or Science?'
Published 08/24/2021, 6:45 PM EDT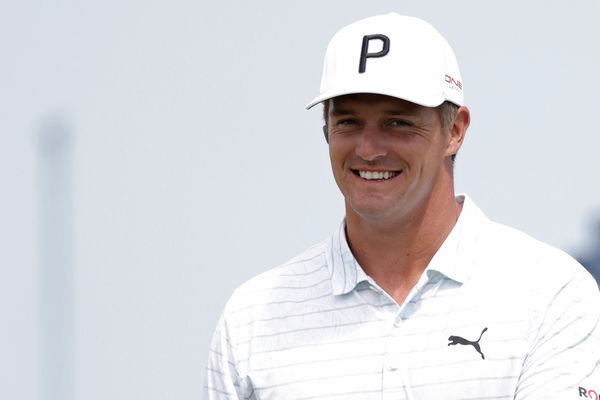 ---
---
With golf, the age-old "art or science" always exists at the back of one's heart. Everyone who plays or follows the sport is aware of the debate, an equal amount of confusion in some. That being said, some professional golfers have their own opinions and preferences about the matter — which often even affect their game. This includes 27-year-old Bryson DeChambeau, who has his own take on the debate.
ADVERTISEMENT
Article continues below this ad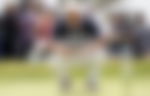 What does Bryson DeChambeau think about the art-science debate?
ADVERTISEMENT
Article continues below this ad
While speaking with the Off Course podcast with GOLF Top 100 Teacher Claude Harmon III, DeChambeau discussed the answer. Now, while DeChambeau is known to promote science, he did not explicitly state that a golfer can only perfect the sport with science.
"I think they're the same thing. There's a misconception that they're completely separate and you can either be this way or that way," DeChambeau mentioned. "Personally I think it's the combination of the two that meld beautifully. All the science and things that I do are to allow me to express my artistry on the course to my fullest capability."
In the end, DeChambeau believes both art and science mean the same in some way or another, actually a part of another misconception.
He further added that he personally feels the combination of the two melds beautifully, his science and everything else allowing him to express the artistry to the fullest capability. "A lot of people think he's this nerd, he's weird, he's quirky … but all that stuff allows me to express myself".
ADVERTISEMENT
Article continues below this ad
DeChambeau ended up explaining that he needed to improve in order to catch up, golf not always coming naturally to him.
For the California-native, he also believes he has never played what he would consider his best game would be. It is an aspect that he struggled, and was not the best back then. "There were players that were way better than me. … I had to find new ways to get an edge through a lot of trial and error. Whether it was swinging weirdly, putting weirdly, whatever. I had to try to find ways to get an edge".
DeChambeau last played the Northern Trust, finishing T31.
ADVERTISEMENT
Article continues below this ad