Bryson DeChambeau Sets Foot into Cryptocurrency Market By Launching Limited-Edition NFT Trading Cards
Published 03/23/2021, 1:16 PM EDT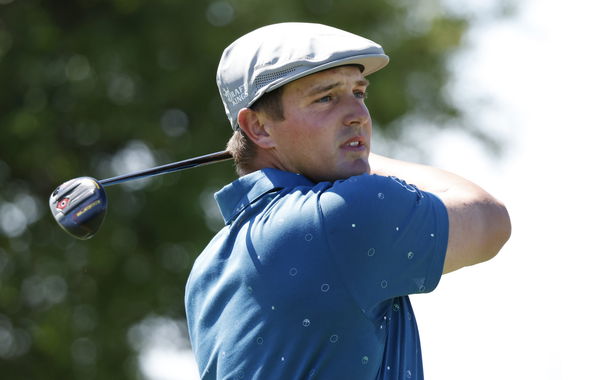 ---
---
Bryson DeChambeau has a hunger for knowledge. Be it on the golf course or anything outside, he is going to want to learn about it. In that regard, DeChambeau became the first professional golfer to release his own set of limited-edition NFT trading cards. 
ADVERTISEMENT
Article continues below this ad
While the word NFT might sound new to many, it is about time that you get accustomed to what it is. With a non-fungible token, you can own any piece of data on the web, and there's no definite range to it. 
One can buy a modern artwork, to a reel of sports highlights, for instance. Another very famous example would be the NBA Top Shot, a blockchain-based trading card system that has gone viral ever since its launch in October 2020. 
ADVERTISEMENT
Article continues below this ad
Top Shot allows you to own clips, highlights pertaining to any particular player or a team, and DeChambeau is following in the same footsteps. He has launched a set of limited-edition cards in five unique versions.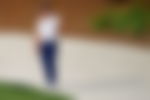 Bryson DeChambeau is excited about his new venture into NFT trading cards
DeChambeau has set a new benchmark by launching his own trading cards. The cards went up for auction on Monday at 4 PM ET, on OpenSea, the world's largest NFT marketplace. 
Fans have until Tuesday at 10 PM ET, to bid on each of DeChambeau's 73 digital edition cards. The highest bidder for each card will be awarded with the digital edition, and there is a perk for the highest bidder of the highest-valued card of the series. 
The 'Distance Edition' is a one of its kind special collection. The highest bidder of the special edition will get a chance to meet Bryson DeChambeau at a U.S Golf event, and along with it comes an autographed U.S. Open flag, a custom set of Cobra golf clubs, a $1,000 Bose gift card, and six dozen Bridgestone balls. DeChambeau informed this through his Twitter handle. 
🔥JUST LAUNCHED🔥 An all new NFT series to be able to share my favorite moments on the course with my fans. It's an all new digital format for trading cards, with five unique designs, including a 1/1 card, all digitally signed by me.
Auction ends March 23! https://t.co/DTxhxBlMWk pic.twitter.com/NGi1Cd60tW

— Bryson DeChambeau (@b_dechambeau) March 22, 2021
ADVERTISEMENT
Article continues below this ad
The remaining four sets of cards are named 'American Champion,' 'Swing,' 'Red,' and 'White,' respectively. Each set contains 18 cards and completes the entire collection that is up for auction. 
"Bryson is a trailblazer in every sense of the word. We are thrilled that Bryson will be the first professional golfer to have his own NFT. Bryson is always looking at new and ways to innovate and grow the game of golf. We believe this is a unique opportunity for Bryson to continue to stay ahead of the curve," DeChambeau's agent Brett Falkoff told GOLF.com. 
ADVERTISEMENT
Article continues below this ad
Bryson DeChambeau is now definitely ahead of the curve. He is the first pro golfer to jump into the world of NFTs, but certainly won't be the last. 
Read Also: 'Just So Good': Jordan Spieth Comments on Justin Thomas' Iron Game Ahead of WGC-Dell Match Play 2021