Bryson DeChambeau's Arrogant Quote About Augusta National Certainly Hasn't Aged Well
Published 04/13/2021, 12:30 PM EDT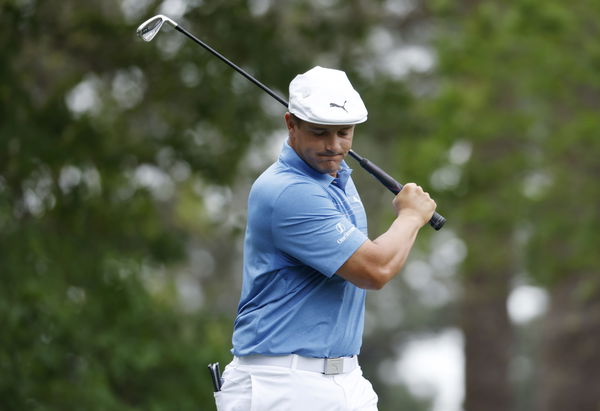 A lot of people believe Bryson DeChambeau is the modern-day savior of golf. His meticulous approach with scientific power has got everyone awe-struck, but even a guy like DeChambeau struggles at the Augusta National. In fact, the 27-year-old has been troubled by bad karma ever since he made an arrogant comment about the Masters. 
Bryson DeChambeau is an unbelievable athlete. He undergoes rigorous regimes to stay at the top of his game. Of course, in his mind, DeChambeau must be thinking that he can master any course. There's nothing wrong with that thought, but staying too over-confident can sometimes hurt a person's reputation. 
Remember when Bryson DeChambeau uttered that Augusta National is a par-67? 
ADVERTISEMENT
Article continues below this ad
The Augusta National is one of the trickiest golf courses in the world. Even the best golfers struggle to close out their rounds at the historic venue. The par-72 course is one of the most celebrated venues, and it was wrong of Bryson DeChambeau to insult it. 
Well, we don't know if he meant it as an insult, but he said that the "Augusta National plays as a par 67 for me," last November. It is unsure if Dechambeau was trusting his skills or if he took the course as a joke when he made this statement.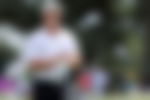 However, karma has hit him hard ever since he made the statement. Bryson DeChambeau told Augusta is a par-67 for him before the 2020 Masters in November, yet he failed to complete a single round with a score of 67 or under! The best he could do was a 3-under 69! 
So he definitely failed to step up on that occasion. Moreover, there was more cause for concern for Bryson DeChambeau last week as well. He finished tied 46 at the 2021 Masters and only recorded one round where he shot 67. 
It was a miserable performance from 'The Scientist.' The Augusta National did not treat him with kindness this year as DeChambeau racked up an aggregate score of 293, his joint-worst performance at the Masters. 
Read Also: Hideki Matsuyama Spotted Carrying His Masters Green Jacket Like Its a Cheap Sweater
DeChambeau immediately pulled out of RBC Heritage after Masters dismay 
To be honest, people expected Bryson DeChambeau to falter at the Masters. But they didn't expect him to shoot 3-over 75 in multiple rounds. He just couldn't find his rhythm all week and succumbed to an embarrassing finish. 
ADVERTISEMENT
Article continues below this ad
Bryson DeChambeau would look back at his "par-67" comment about Augusta and regret it. It really did not do him any good. In fact, the dismal Masters performance forced DeChambeau to withdraw from the upcoming RBC Heritage tournament. 
No reasons were stated except that the eight-time PGA Tour winner would not be a part of the field at the Harbor Links Golf Course this year. 
ADVERTISEMENT
Article continues below this ad
It is evident that Bryson DeChambeau has suddenly lost all his shine at the moment. However, one can always expect him to complete a grand comeback on the tour!