Bryson DeChambeau's Long Time Coach Makes Interesting Claims Around Tiger Woods
Published 03/31/2021, 5:00 PM EDT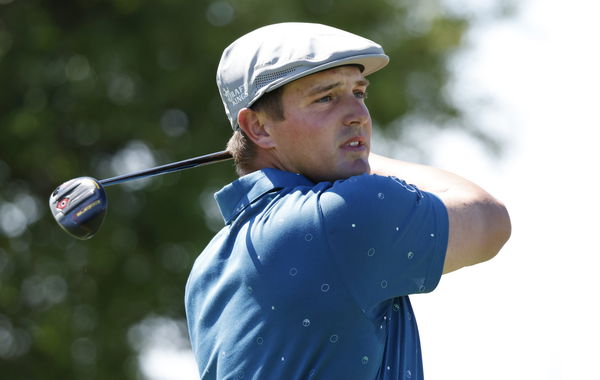 ---
---
Bryson Dechambeau is a revolutionary. He is a standout performer on the PGA Tour simply because he follows a specific routine to thrive among his competitors. However, his experiments have often been subjected to criticism, and Dechambeau's coach thinks that it is unfair. 
ADVERTISEMENT
Article continues below this ad
Everything that Bryson DeChambeau touches turns to gold. However, it should be understood that there is a grueling process that he puts in which in turn reflects as success. He does some things that are treated as unconventional, but that doesn't stop the results from coming in. 
Bryson DeChambeau was different ever since his childhood. He was always intrigued about how things work the way they do. Mike Schy has been coaching DeChambeau ever since the latter was 12 years old, and he was aware of how the golf community would react to his unorthodox style.
ADVERTISEMENT
Article continues below this ad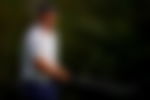 "Before he turned pro, he asked me where I thought his career was all going to lead. I said that, for him, there would always be a problem. You could win six or seven tour events, maybe even win a major or be No.1 in the world, but people are still going to look at what you do as an anomaly," Schy mentioned. 
Bryson DeChambeau is no Tiger Woods to be viewed as normal feels Mike Schy
There is always a buzz around Bryson DeChambeau. Somehow, he always gets the media's attention, but a lot of critics are against his methods as well. The swing for example; Not many experts are a fan of how DeChambeau has adjusted it to get more power. 
"They're going to look at your swing, the clubs, the grips and that stupid hat that you wear, and notice that you're a little different because of how you approach the game. People are going to look at those things and not like it," Schy recounted telling Dechambeau. 
But Dechambeau is rising above the hate. He is proving constantly that his method is unique yet he can outlast the other players on the field with his talent. That is really what matters at the moment. 
ADVERTISEMENT
Article continues below this ad
"I warned him there will be naysayers," Schy mentioned. "It shouldn't be that way because, if it was Tiger, the whole world of golf would change in a second. It's just not going to be that way for Bryson. There are too many elements that are so out of the norm that it's going to take a long time for people to get used to it." 
In fact, DeChambeau went up to his coach and questioned why there aren't any aspiring players who wanted to learn his technique. Schy simply replied that people still think they're "crazy" for attempting to think outside the box. 
Are you a fan of how Bryson DeChambeau approaches his game?
ADVERTISEMENT
Article continues below this ad
Read Also: 'Kind of Feel Bad': Jordan Spieth Sympathizes With Dustin Johnson Ahead of the 2021 Masters
Trending Stories