'Bryson Is a Menace' – Fans Disgruntled With Bryson DeChambeau for Slow Play at WGC-FedEx St. Jude Invitational
Published 08/09/2021, 7:30 AM EDT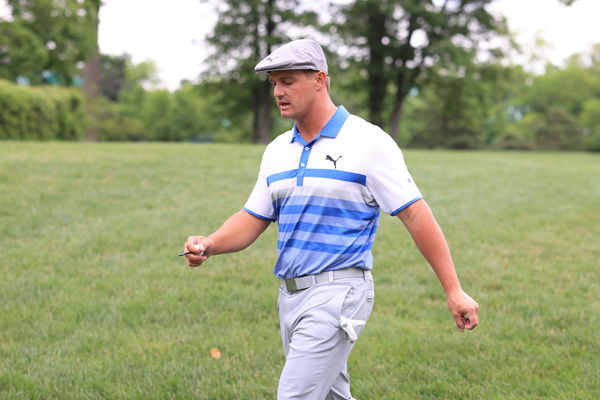 ---
---
Bryson DeChambeau had an excellent run at the recently concluded WGC-FedEx St. Jude Invitational. The 'Scientist' was in contention heading into the final round but could not capitalize on Sunday. Furthermore, DeChambeau and his playing partner Harrish English received a warning for slow-play, and fans were quick to pile all the blame on DeChambeau. 
ADVERTISEMENT
Article continues below this ad
Bryson DeChambeau is infamous for his slow play. This is not the first time he's been warned for this violation. Hence, when the tour organizers warned the duo of DeChambeau and English for slow play, the Twitter community was quick to empathize with English, all the expense of 27-year-old DeChambeau. 
Bryson DeChambeau and Harris English bottled their chances due to slow play warning
ADVERTISEMENT
Article continues below this ad
A slow play warning always messes with your confidence, especially when you're leading a World Golf Championship event. Heading into the final round, it looked like English's tournament to lose, and that's exactly what happened. He pressed the self-destruct button. 
Both players, in fact, received warnings on the front nine. This is where it all began to turn around for the duo, despite starting out well. The added pressure caused them to lose focus, which is very hard to revive, once lost. 
"You definitely start the day in one rhythm, and then you kind of get out of that having to walk faster, having to do everything a little faster because you don't want to get a bad time," English said after the round.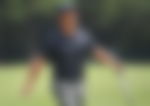 "We were warned on the front nine," he added. "Kind of got behind, felt like we were running pretty much the whole round and that really caught up. So you're having to run between the green and the tee and it's hard for me to slow down."
And shortly after, both Bryson DeChambeau and Harris English crumbled under pressure. DeChambeau shot a final round 74, while English shot 73. Both scores were incredibly distant from where they needed to be. 
Twitter takes shots at DeChambeau over Sunday's incident
Bryson DeChambeau is being targeted on social media for receiving a slow-play warning at WGC-FedEx St. Jude Invitational. However, it is to be noted that Harris English was slapped with the same warning as well, and it was not DeChambeau alone, who caused the confusion. 
But, it is always DeChambeau who gets caught in the center of controversy: 
Bryson is a menace to the PGA tour.

— Stevo_H (@HuggyBear_66) August 8, 2021
Ban all physics majors from the tour

— RedLallz (@redlall70) August 8, 2021
absolutely no excuse. these 2 were absolute snails all day and bryson seems to never learn.

— Stogie Golf (@GolfStogie) August 8, 2021
Slow play, wayward shots, questionable rulings…. Everything you would expect when Bryson is in the final group

— Lisa18 (@09lisa18) August 9, 2021
Worth noting it was Bryson's fence ruling that made their group fall well behind.

It's always been one of the biggest issues with the tour's pace of play policy. A ruling that forces your group out of position, whether it's your fault or not, can force you to change your process https://t.co/wM9Okse2p4

— No Laying Up (@NoLayingUp) August 8, 2021
last group should be exempt. they hold up no one.

— Mark Liversedge (@liversedge) August 8, 2021
ADVERTISEMENT
Article continues below this ad
Slow play, wayward shots, questionable rulings…. Everything you would expect when Bryson is in the final group

— Lisa18 (@09lisa18) August 9, 2021
"If you're gonna play bad, play fast."

— Will Brinson (@WillBrinson) August 9, 2021
ADVERTISEMENT
Article continues below this ad