Caddie Reveals the Insane Weight of Bryson DeChambeau's Golf Bag
Published 10/23/2021, 10:57 AM EDT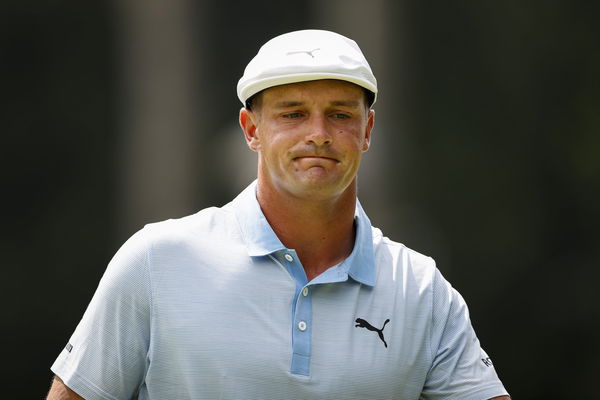 ---
---
Bryson DeChambeau is always under the light of the media. He never fails to escape from the attention, and the golf community likes to read everything that comes out about him. From the 28-year-old's swing speed to his equipment info, everyone wants to stay updated about everything. So here's one more valuable fact that you need to know about the 2020 U.S. Open champion. 
ADVERTISEMENT
Article continues below this ad
Bryson DeChambeau's caddie Brian Zeigler recently appeared on Golf.com's Subpar podcast in which he shed a lot of light on his working experience with the eight-time PGA Tour champion. He also gave added insight about other things, such as the insane weight of DeChambeau's golf bag!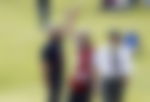 Zeigler did not hold back when making revelations about Bryson DeChambeau. For instance, he revealed what the PGA Tour star's off-week looks like and confirmed that the golfer spotted a UFO while in Dallas! 
ADVERTISEMENT
Article continues below this ad
So how heavy is the golf bag of Bryson DeChambeau?
Brian Zeigler has not been carrying Bryson's bag for long on the tour. He stepped into the job after DeChambeau parted ways with Tim Tucker just before the 2021 Rocket Mortgage Classic. Three months into the job, Zeigler is already wanting to make a lot of changes to his duties. 
"It's got to weigh 55 pounds," Zeigler mentioned on the podcast. "It's not positioned very well. It's like the straps are super long. And what I learned too is that I'm the smallest caddie on Tour. There are like three or four guys that are like my size or smaller. … This strap is so long, and the bag I can never get it to sit on my hips. So it's always in the shortest setting and it's always up and I'm so hunched over."
ADVERTISEMENT
Article continues below this ad
Zeigler was honest about the struggles he faces while on the tour but admitted to trying to get better. He's putting in the work to be cut out for the job. 
"Because if I didn't do anything to get stronger, like, I couldn't do this job for a long period of time, because I'm just not tall enough or big enough to do it," Zeigler added. "I'm actually in a big bulking phase right now. I'm trying to get up to 165 [pounds] by the time I get to Hawaii [in January]. That's 10 pounds [to gain]. That's a lot."
ADVERTISEMENT
Article continues below this ad
A typical golf bag of a tour professional will contain the required clubs, obviously. Besides that, players tend to carry golf balls, protein shakes, yardage books, scorecards, and gadgets. But somehow Bryson DeChambeau seems to be carrying something heavier, that increases the mass of his golf bag.