'Change for the Better' – Jon Rahm Reflects on the Challenges of Fatherhood
Published 08/25/2021, 8:15 AM EDT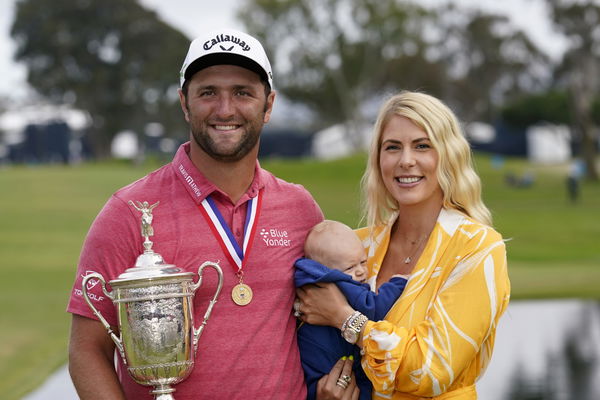 ---
---
Jon Rahm is one of the most popular golfers on the PGA Tour right now. He just missed out on a win at The Northern Trust 2021 and has been playing exceptionally well over the last few months. Rahm has co-incidentally uplifted his game ever since becoming a father for the first time in his life. Rahm welcomed his son into the world this year, and recently reflected on how the journey has been so far. 
ADVERTISEMENT
Article continues below this ad
Jon Rahm and his wife Kelly Cahill were overjoyed to see their baby boy enter the world on April 3, 2021. They named him Kepa Cahill Rahm, and the couple has been proud parents ever since. Of course, their lives changed the moment Kepa was born, and Rahm delved into some of it during a recent press conference. 
"It [having a baby] changes what I do when I get home, which I can say, what I tell people, my Xbox time is decreased significantly. It's gone down very quick," Rahm expressed in a light note. 
ADVERTISEMENT
Article continues below this ad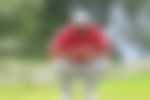 Jon Rahm is embracing the change despite the difficult transition
Jon Rahm is a professional golfer on the PGA tour and that means putting in a lot of work week in and week out. A strict routine needs to be followed, and that took a hit when Kepa was born. Rahm had to cut down on some of his leisure time and attend to his daddy duties instead. 
"It's changed a bit of the morning routines and at night. When I wake up in the morning and I'm having my coffee when he wakes up, I spend some time with him, 30, 45 minutes where I just play with him. I'm dad, I'm having fun, and then I start my day; I go work out and start my golfing process," Rahm said. 
ADVERTISEMENT
Article continues below this ad
Then, whenever Jon Rahm finds some time off from his schedule, he instantly spends it with his son rather than doing something else. Gaming used to be his pastime before, but that has changed now. Rahm is spending all the extra time with his son and nobody else.  
"It's been a change for the better. It's made us a lot happier. It's a great thing. But at the end of the day, golf has always been my first love, and that's going to be very hard to replace," Rahm stated. 
ADVERTISEMENT
Article continues below this ad
Jon Rahm will now play at the BMW Championship 2021 and he's the defending champion of the event. Do you think Kepa's good luck will bring Rahm his first FedExCup Championship?