'Complete Disrespect'- Fans Once Again Agitated By Bryson DeChambeau's Ignorant Attitude on the Golf Course
Published 08/06/2021, 12:49 PM EDT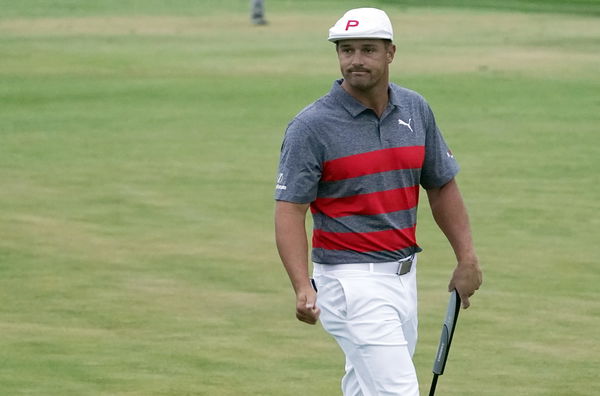 ---
---
Bryson DeChambeau and controversy go hand in hand. Recently, DeChambeau failed to shout "FORE" after hitting an errant tee shot on day one of the WGC-FedEx St. Jude Invitational at TPC Southwind and is facing a lot of criticism for it.
ADVERTISEMENT
Article continues below this ad
However, DeChambeau then went onto score a solid round of 5 under 65. And he is currently just 3-shots behind the leader Harris English. And with just around one month to go until the Ryder Cup, England's Ian Poulter carded an amazing -6. Moreover, Poulter is joined by Jim Harman, Carlos Ortiz, and Matthew Wolff on -6 after round one.
ADVERTISEMENT
Article continues below this ad
A journalist questioned Bryson DeChambeau just a few ago at the Open Championship as to why he fails to shout "FORE" after a wild shot. But he fired back at them, saying 99% of the time he yells "FORE." The percentage is debatable, but it is of serious concern even for that 1%, as even one the ball can cause a lot of damage to the spectators if they aren't aware of the ball flying towards them.
And unfortunately for DeChambeau, he did the same thing on the par-4 18th hole in Round 1 of the WGC-FedEx St. Jude Invitational. He started on the 10th tee and progressed nicely to -3 as he stood on the 18th tee. And it was at this time when he wildly smoked his drive right into the gallery without shouting "Fore."
Twitter reacts as Bryson DeChambeau fails to shout "FORE" after an errant drive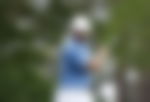 European Tour player Richard Bland made a tweet about Bryson's issue and said," Bryson ploughing it into the crowd again off the tee & no shout of FORE. Maybe it needs someone to get seriously injured for him to learn."
And this tweet had kind of mixed reactions, but the majority were criticizing Bryson DeChambeau. Here are a few reactions from Richard Bland's comment section. 
Make it compulsory to shout "FORE"" failure to do so "Two Shot Penalty "
We know it's a ploy to prevent the ball going into a difficult position. No Excuse 👍🦊

— mel fox (@melfox41874321) August 5, 2021
Just shows complete disrespect for the crowd. Maybe if everyone boycotts his sponsors then he might get the message when they drop him

— Ian Woodward (@Ian_woodward68) August 5, 2021
He won't learn until the PGA make it a one stroke penalty , and even increase it for a second offense in the same round !

— Robin D Horsman (@HorsmanRobin) August 5, 2021
For a science guy, Bryson's understanding of what "99% of the time" means looks pretty suspect to us 🙄😐

— Fairway Finders Podcast (@FindersFairway) August 5, 2021
Bryson learning something hmmmmmmm interesting concept. A bit of etiquette and respect goes a long way – unlike his driver !!?

— Steve Hamilton (@SteveHammy) August 5, 2021
While there were plenty of tweets criticizing him, others came in support of Bryson DeChambeau and put forth that he isn't the only player who lacks this aspect on the golf course.
ADVERTISEMENT
Article continues below this ad
does shouting fore actually have any effect on if someone gets hit though. They already aren't watching the ball if the fore call would alert them, and by then its to late to find it in the air and try and avoid it.

— Benji (@bclem2) August 5, 2021
I'm not defending Bryson but it's absolutely common across the European and US tours. We just see more of Bryson on TV and blame him more because he hits it further!!

— stephen (@scjgriff) August 5, 2021
ADVERTISEMENT
Article continues below this ad