Congaree Golf Club: Everything You Need to Know About the Host Venue of the Palmetto Championship
Published 06/11/2021, 3:30 PM EDT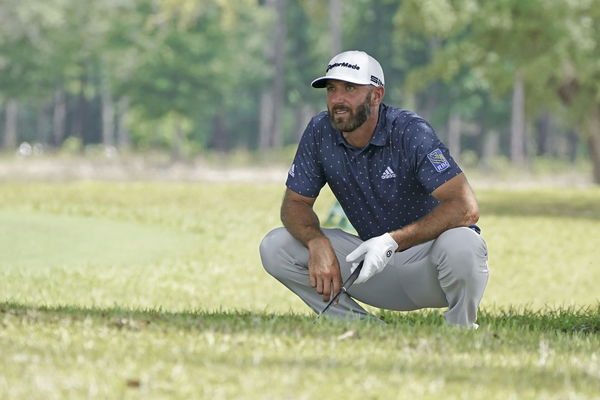 ---
---
The PGA Tour is running along with its busy schedule in 2021, and the current halt is at Ridgeland, South Carolina, for the Palmetto Championship at Congaree. This tournament is replacing the RBC Canadian Open this year and is being played at the Congaree Golf Club. So what do we know about the latest venue to host a PGA Tour event? 
ADVERTISEMENT
Article continues below this ad
The Palmetto Championship has been gaining all the attention of the golf community. However, it is unfortunate that this is just a one-time event and will be taken out of the calendar next year. We may not see the Palmetto Championship take place in the near future, but the Congaree Golf Club has the potential to host more events. 
Origin of the Congaree Golf Club
ADVERTISEMENT
Article continues below this ad
The Congaree Golf Club came into existence in the 2010s. It is situated on a historic 18th-century estate, surrounding 2,000 acres of fishing lakes and longleaf pine forests. It is a fairly new golf course when compared to others in the country. However, it has quickly gained the reputation of being the #1 private golf course in South Carolina. 
Renowned golf course architect Tom Fazio designed this course in 2017. Fazio implemented several elements into the design of the course, which was formerly a 3,000-acre rice plantation. 
The Congaree Golf Course offers players elongated fairways that stretch to 58 acres. But here's where the catch is: there are plenty of oaks and pines that'll serve as obstacles, including 130 acres of sandy areas! 
The entire golf course is filled up with Bermuda grass and the greens are made up of Champion Bermuda, which makes it firm and fast. The greens average 6,000 square feet in size, and some of the holes will enable the players to drive it straight from the tee to green. 
The Congaree Golf Club is compared to the sandbelts of Australia owing to its extensive space for bunkers and waste areas. 
2021 Palmetto Championship: Course details
The 2021 Palmetto Championship is the third event of the PGA Tour's South Carolina swing this year. The Congaree layout stands at Par-71, 7,655 yards in 2021, and poses a major challenge to the competitors. 
ADVERTISEMENT
Article continues below this ad
The Congaree Golf Club is located at 8589 Grays Hwy, Ridgeland, SC 29936. There is no 72-hole or 18-hole record to display as the Congaree Golf Club is hosting a PGA Tour event for the first time in history.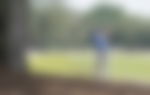 Furthermore, here is the complete 18-hole yardage of the Congaree Golf Club, the host of the Palmetto Championship:
ADVERTISEMENT
Article continues below this ad
| | | |
| --- | --- | --- |
| Hole | Par | Yards |
| 1 | 4 | 419 |
| 2 | 5 | 595  |
| 3 | 4 | 346 |
| 4 | 5 | 626  |
| 5 | 3 | 152  |
| 6 | 4 | 500  |
| 7 | 3 | 195 |
| 8 | 4 | 540  |
| 9 | 4 | 510  |
| 10 | 3 | 201  |
| 11 | 4 | 464  |
| 12 | 5 | 570  |
| 13 | 4 | 466  |
| 14 | 3 | 226  |
| 15 | 4 | 350  |
| 16 | 4 | 435 |
| 17 | 4 | 475  |
| 18 | 4 | 445  |
| TOTAL | 71 | 7,655 |