Crossing the Line? Brooks Koepka and Phil Mickelson Troll Bryson DeChambeau Following Caddie Split
Published 07/02/2021, 9:26 AM EDT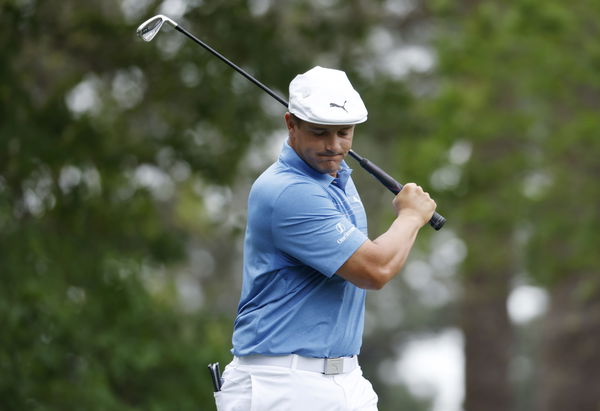 ---
---
Ever since the PGA Tour announced the 'Player Impact Program,' tour pros have been stepping up their social media game. Of course, everyone wants a piece of the grand $40M bonus. There is banter flowing all around, and Bryson DeChambeau recently got trolled on Twitter by fellow golfers Brooks Koepka and Phil Mickelson. 
ADVERTISEMENT
Article continues below this ad
Bryson DeChambeau would not be in the best of mindsets now. Although he is currently focused on competing at the Rocket Mortgage Classic, DeChambeau recently split with long-time caddie, Tim Tucker. 
Tucker has been DeChambeau's bag-man since the 2016 season when the latter turned pro. Their partnership has been crucial towards DeChambeau's success on the golf course. However, it came to an abrupt end before the start of the 2021 Rocket Mortgage Classic. 
ADVERTISEMENT
Article continues below this ad
"They had a good run, and they mutually agreed yesterday afternoon to go their separate ways," DeChambeau's agent, Brett Falkoff, told Golf Channel on Thursday. "Everything runs its course. Tim was getting tired and Bryson was getting tired. In any relationship they run their course, and that's what happened here."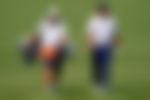 Koepka and Mickelson poke fun at Bryson DeChambeau about his caddie-split 
Splitting with your caddie before a tournament is not something a golfer would want. It would hinder preparations, but that's unfortunately what Bryson DeChambeau encountered. He will no longer work with Tim Tucker, the man who was there with him during all of his eight wins. 
It is no secret that DeChambeau would be frustrated with the split. While consoling him would be a good thing to do, trolling him at this moment is not a smart idea. But the latter is exactly what Brooks Koepka and Phil Mickelson did on Twitter. They poked fun at DeChambeau following his broken relationship with Tim Tucker. 
Brooks Koepka quickly took advantage of the situation and made a caddie appreciation post. Fans thronged on the comment section and registered all kinds of replies, with the most prominent ones asking if it is a dig at Dechambeau for splitting with his long-time caddie. 
Furthermore, Phil Mickelson joined the party too. While he did not directly go at it like Koepka, Mickelson made a sly reference about an indecent that took place during the practice rounds at Rocket Mortgage Classic. 
ADVERTISEMENT
Article continues below this ad
😳 it was just an 8 iron 😔

— Phil Mickelson (@PhilMickelson) July 1, 2021
ADVERTISEMENT
Article continues below this ad
Right or not, it is upto you to decide. A lot of fans are calling out Phil Mickelson and Brooks Koepka for trolling Bryson DeChambeau at an ill-suited time.