DOMINANCE – Only Tiger Woods Has a Better Winning Percentage Than Jon Rahm Since 1986
Published 06/23/2021, 10:09 AM EDT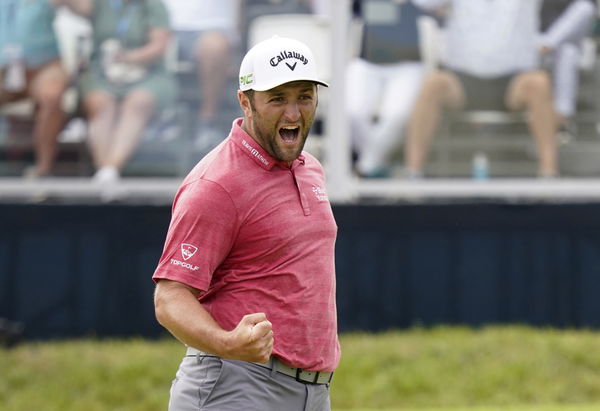 ---
---
Golf is one of the hardest sports in the world. One can never say they've truly mastered the game because it is impossible. The GOAT of the modern era in golf might be Tiger Woods, but Jon Rahm is making a strong case to be deemed the second-best after Woods. The numbers reflect the same as well! 
ADVERTISEMENT
Article continues below this ad
Jon Rahm has been the best player on the PGA Tour this season. It would be cruel and unethical to place any other golfer on that pedestal because Rahm has been proving himself with extraordinary consistency. 
Forget this year's stats for a while. Let us take a whole new aspect into our minds: The Official World Golf Ranking began in 1986 and it is the metric that every player tries to live upto. The OWGR of a player directly depicts how he's been performing of late. 
ADVERTISEMENT
Article continues below this ad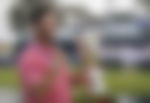 Well, in that case, Jon Rahm is World No. 1 and needs no further explanation.
Only Tiger Woods has enjoyed better success than Jon Rahm in the last 35 years
Why is Tiger Woods considered the greatest golfer ever? Woods has 82 PGA Tour titles and winning is an important factor in making yourself great. Rahm has a lot of professional wins in his career as well, but only recently won his first major championship at the U.S. Open 2021. 
But looking at Rahm's overall success rate is impressive. Since OWGR came into existence in 1986, Jon Rahm boasts a 9.8 win percentage in PGA and European Tour events combined. The only player with a better success rate than him? Tiger Woods with 22.3%. 
Let's leave Tiger Woods out of the picture for a minute. He can never be brought into the discussion with the current golfers. Woods belongs in a different league for everything he's accomplished. 
But Jon Rahm, he is different too. He turned pro in 2016 and already has 13 professional wins under his belt. The Spaniard has a complete game on the course, but the most impressive aspect is his putting. 
ADVERTISEMENT
Article continues below this ad
Rahm has six PGA Tour victories, six European Tour victories, and one major championship in his winning resume. The players who trail him in terms of winning percentage are Dustin Johnson, Rory McIlroy, Collin Morikawa, and a few other big names. 
Still not convinced? Here's a video that would make you drop your jaw: 
ADVERTISEMENT
Article continues below this ad
Trending Stories