'Down the Drain' – Justin Thomas Rejects the Premier Golf League
Published 05/05/2021, 1:51 PM EDT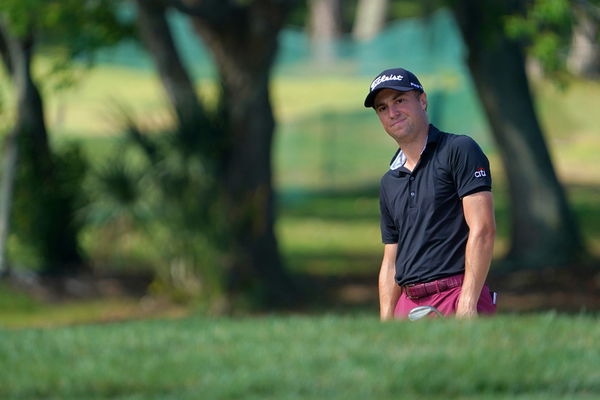 ---
---
Reports about the Premier Golf League resurrecting are true. There have been massive contract offers made, but it does look like the same old picture again. The PGA Tour has certainly earned the loyalty of its players, and Justin Thomas is one of them. The World No. 2 has explicitly discarded the idea for a golf 'super league.' 
ADVERTISEMENT
Article continues below this ad
There has been immense talk about the Premier Golf League ever since the last couple of days. It was reported that Dustin Johnson, Bryson DeChambeau, and many others have received offers in the $30 million range, and that is some serious money. 
However, the proposed league doesn't seem to be gaining any stride yet. A few players have already voiced out against it, and Justin Thomas did the same during a recent media availability at the Wells Fargo Championship. 
ADVERTISEMENT
Article continues below this ad
"I'm all I personally am about being number one in the world and winning as many majors as I can and winning as many tournaments as I can and doing historical things on the PGA Tour. And if I was to go do that, then all those things go down the drain and I can't do that," Thomas reflected on his primary career motive. 
Thomas, 28, is currently sitting atop the FedEx Cup standings and is chasing his second title of the season. The  14-time PGA Tour winner also mentioned that he wants to sustain his prime for ten more years and does not want it to take his game to a completely different tour. 
Justin Thomas pledges loyalty to the PGA Tour
Justin Thomas stated that he's not been reached with any offers to join the breakaway tour, but does not even want to consider it. The PGA Tour itself offers several perks to the golfers and they're satisfied with the structure. 
ADVERTISEMENT
Article continues below this ad
"I don't have much interest I mean, I love it out here on the PGA Tour and we're very fortunate to get to go to some unbelievable places and play for a lot of money and have an opportunity to grow our brands and grow the game of golf and I'm very content and very happy with everything how it's going here," Thomas mentioned.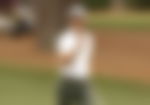 It won't make a difference if the Premier Golf League cared about Justin Thomas or not. Thomas is playing at the Wells Fargo Championship next and will continue competing on the PGA Tour.
ADVERTISEMENT
Article continues below this ad
Read Also: PGA Tour Players Warned Not to Join Rival Premier Golf League