'Everyone Should Give Him a Chance' – Rory McIlroy Empathizes With Bryson DeChambeau Amid Massive Outrage
Published 09/01/2021, 12:28 PM EDT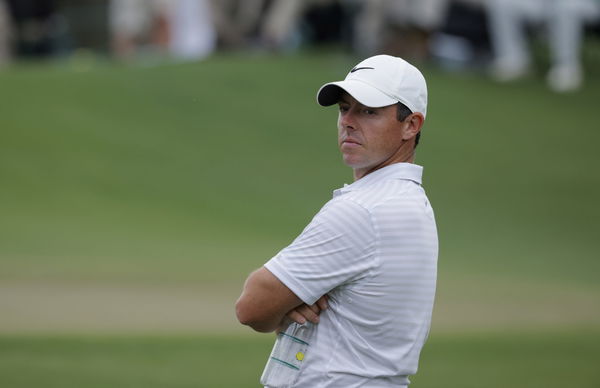 ---
---
Bryson DeChambeau has been stealing a lot of the spotlight recently. A lot of it is due to his golf game and the rest is owing to the heckling he faces during tournaments. While it is nothing new in the game of golf, DeChambeau has been constantly targeted by fans. Rory McIlroy recently commented on the matter and rushed to the aid of his PGA Tour colleague. 
ADVERTISEMENT
Article continues below this ad
Ever since the beef between Brooks Koepka and Bryson DeChambeau began, the former's fanbase has constantly been heckling the latter. Wherever DeChambeau goes, there's a section of patrons who yell "Brooksie" at him, just to mess with his mind. 
Hence, the PGA Tour decided to ban these chants. Henceforth, any fan found to be heckling DeChambeau with Koepka's name will face serious action. This unforeseen rule imposed by the PGA Tour received mixed reactions, with a lot of them calling out DeChambeau for being "soft." 
ADVERTISEMENT
Article continues below this ad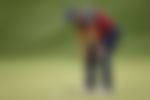 Rory McIlroy gives his take on the whole Bryson DeChambeau situation 
Earlier at the East Lake Golf Club in Atlanta, Rory McIlroy addressed the whole situation before Round 1 of the 2021 Tour Championship. McIlroy maintained a very calm stance on the issue and also protected his good friend Bryson DeChambeau. 
McIlroy started off by saying that he sympathizes with Bryson DeChambeau and that people should not pick on him for attempting or thinking to play differently. It is a choice that we all have, and that should not be the primary motive behind the hate.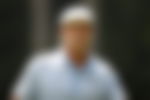 "I think he's trying to become better and he's trying to learn from his mistakes and I think everyone should give him a chance to try to do that," McIlroy said. 
"And it just seems like every week something else happens and I would say it's pretty tough to be Bryson DeChambeau right now," he added. 
ADVERTISEMENT
Article continues below this ad
These are just pure feelings right from the heart of Rory McIlroy. What a wonderful athlete and a competitor to have. McIlroy is unsure if anyone from the Tour spoke up in favor of DeChambeau, but he is one among the first. 
ADVERTISEMENT
Article continues below this ad
Of course, Bryson DeChambeau is not completely blameless and McIlroy agreed with this too. However, fans crossed the line on a few occasions and it is not right. DeChambeau is not soft, and only to a certain extent can a human block outside noise.