Everything You Need to Know About Dustin Johnson's Fiancee Paulina Gretzky
Published 03/28/2021, 12:19 PM EDT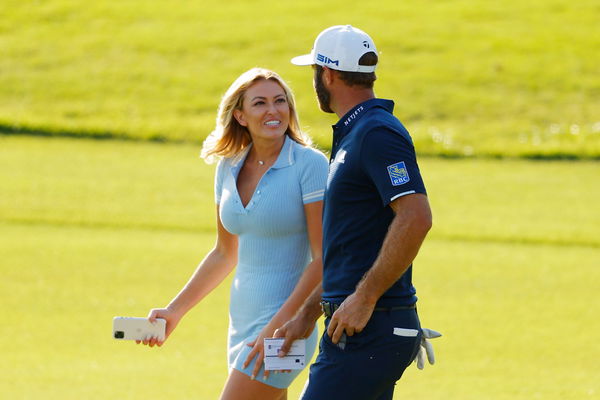 ---
---
Dustin Johnson is never shy of the limelight. The #1 golfer in the world receives a lot of media attention owing to his achievements in the sport and other factors that contribute to it. Besides information about his game, his equipment, and golf-related activities, there is also massive interest around the woman in Johnson's life, Paulina Gretzky. 
ADVERTISEMENT
Article continues below this ad
Golf fans generally tend to research and find information about golfers' personal life and this trend is not something new. Avid fans would want to stay informed about the latest happenings, and in Dustin Johnson's case, there is always something new to learn about. 
For instance, fans know that Dustin Johnson and Paulina Gretzky are in a relationship, but there are quite a few details that would intrigue D.J.'s fans when they read about it. So here are some facts about the 2020 Masters winner and the love of his life!
ADVERTISEMENT
Article continues below this ad
Who is Paulina Gretzky?
NHL fans would require very little information about who Paulina Gretzky is since she is the daughter of the Ice Hockey Hall of Famer Wayne Gretzky. 
Paulina was born in Los Angeles California, and she's the eldest among her siblings. Paulina is an acclaimed celebrity, model, and singer. She has earned nearly a million followers on Instagram, and her individual Net Worth is valued at $5 million. 
Paulina has also made notable appearances in Hollywood movies such as Grown Ups 2 (2013), Fame (2009), and Guns, Girls and Gambling (2012).
Paulina Gretzky once narrated the memorable story of how she first met Dustin Johnson to Golf Digest. Apparently, back in 2011, her mother Janet Jones played with Dustin Johnson at Tiger Woods' tournament in Sherwood.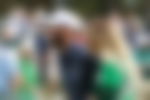 Jones was super impressed with Johnson that she invited him to her house for dinner shortly after. So when D.J. made an appearance at the Gretzkys' for dinner, he couldn't help but turn his attention towards Paulina. 
"I'm sure he was rolling his eyes, and so was I when my mom invited me over to meet this golfer she had just met. So I show up looking like a complete ragamuffin, and here's this really cute guy. I didn't stay long, but he was such a gentleman, so endearing. He's always been that way to me. We exchanged numbers, and here we are," Paulina mentioned in 2014. 
Read Also: Everything You Need to Know About Bryson DeChambeau's Girlfriend Sophia Phalen Bertolami
Are Dustin Johnson and Paulina Gretzky married? 
The answer is no, but here's a brief timeline about their relationship. Dustin Johnson and Paulina Gretzky first met each other in 2011, but the pair didn't officially date each other till 2013.
However, seven months into their relationship, Johnson and Gretzky announced that they were getting engaged. This cheerful news was celebrated by D.J.'s fans, but the couple is yet to break the news about their marriage. 
It's been eight years since they got engaged, but no official word has sparked about their marriage yet. While Paulina did once reveal that she wanted to get married in the fall of 2014, things didn't work out they wanted it to.
The couple is still engaged, but they're not too stressed out about tying the knot anytime soon. "I don't know if people know if me and Dustin are really married or not. We're not," Gretzky told New York Post. "We're so in love."
Johnson and Gretzky have two adorable kids
Marriage is just a formal document and not every couple is in pursuit of it. As mentioned above, Paulina Gretzky is perfectly okay with just staying engaged to Dustin Johnson as long time compels them to. 
Paulina is the perfect companion to Dustin Johnson. Although she is not an avid follower of golf, she has accompanied him to tournaments and has been a constant support throughout his career. 
ADVERTISEMENT
Article continues below this ad
Moreover, the couple also has two kids: Tatum Johnson, who was born in 2015, and River Jones-Johnson, born in 2017. "Being just with kids and being happy, I don't want anything from Dustin other than I love him," Gretzky stated in an interview.  
Watch This Story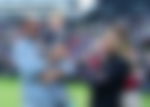 D.J. lives with Paulina and his kids in Florida and is currently enjoying where he is in life at the moment. He has a stellar career, a joy-filled personal life, and is not worried about any outside noise. 
ADVERTISEMENT
Article continues below this ad
Read Also: Jon Rahm's Wife: All You Need to Know About Kelly Cahill