Explained: Why Do the European Ryder Cup Players Have Numbers on Their Bags?
Published 09/22/2021, 9:56 AM EDT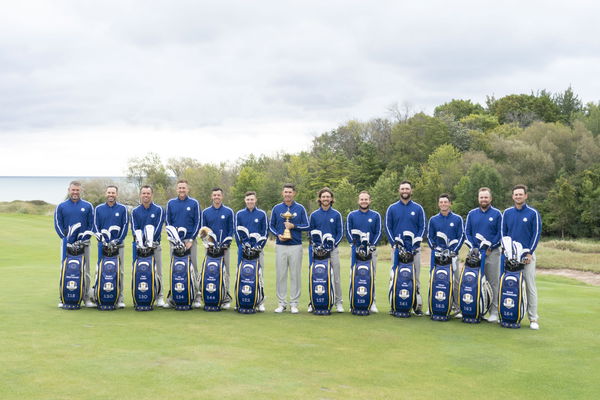 ---
---
The 2021 Ryder Cup will get underway in just a few days in Whistling Straits, Wisconsin. Both teams are well prepared and everything seems to be in place. However, if you look closely at the latest European team pictures, you might have noticed a tiny additional detail.
ADVERTISEMENT
Article continues below this ad
ADVERTISEMENT
Article continues below this ad
Each member has a number stitched onto their bag. Obviously, on first glance, they appear to be totally random. However, the unique numbers carry a sweet- and brilliant- message.
Assigning to each European Ryder Cup player, a unique place in history
European captain Padraig Harrington showed a motivational video to his squad a few days ago. They shared the video on the internet for all to see. Basically, it glorifies the European Ryder team and upholds its rarity. It states that only 164 people have played in the Ryder Cup before. In comparison, 570 people have been into space, 5780 have climbed the Mount Everest and 225 golfers have won a major title.
Hence, each player who has a place in those 164 people has a number. It signifies where each member of the team stands in the historical timeline. Lee Westwood, soon to play his 11th Cup, has been assigned the 118th number owing to his experience. In contrast, rookie Bernd Wiesberger is number 164, the last member to be selected.
'It's an honour'- Sergio Garcia on playing the Cup
James Corrigan at the Ryder Cup Radio on SiriusXM talked about where Harrington might have had conceived the idea from. He says that a lot of sports like cricket and Rugby have been following this system of numbers. "Padraig's a big rugby fan," adds Corrigan, assuming that's where his motivation came from.
ADVERTISEMENT
Article continues below this ad
Sergio Garcia, who is appearing for the tenth time at the biennial cup said, "I've always known that being a part of the Ryder Cup team is very difficult, but I didn't know that only that little amount of players have made it. So, that showed you how difficult it really is. That's why every time I'm a part of a team or the rest of our teammates, that's why we give it the respect that it deserves, because it's so difficult to be a part of it."
Watch This Story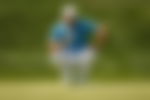 He added, "It's an honor, and we treat it like that."
ADVERTISEMENT
Article continues below this ad