EXPLAINED: Why Does Rickie Fowler Wear Orange?
Published 06/07/2021, 11:00 AM EDT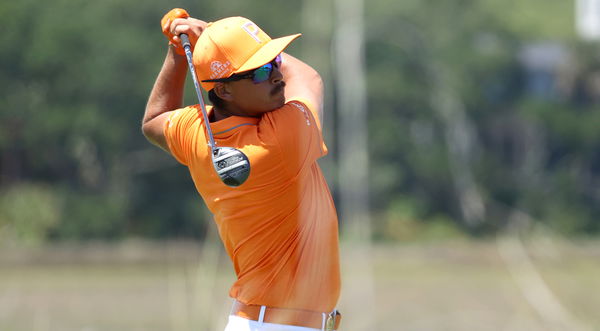 ---
---
Rickie Fowler is one of the top names on the PGA Tour. Though Fowler is going through a bit of a rough phase in his career, the California native is never shy of the limelight. Over the years, Rickie Fowler has garnered a lot of attention owing to his game, and also his bright orange outfit during tournaments. Is there any significant reason behind the latter? 
ADVERTISEMENT
Article continues below this ad
Of course, there is. Rickie Fowler can be seen wearing a bright orange polo t-shirt whenever he competes in the final round of a tournament. Fowler does not wear orange in the opening rounds of an event but reserves the attire for final rounds alone. 
So why does he do it? Fowler began this tradition ever since he joined the PGA Tour in 2010. However, there isn't any complicated reasoning behind it. Fowler simply wears orange during final rounds as a nod to his alma mater. 
ADVERTISEMENT
Article continues below this ad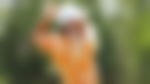 Fowler went to Oklahoma State University, and the school's primary colors are orange and black. So the five-time PGA Tour winner dons an orange t-shirt as a humble tribute to Oklahoma State and subtly represents the Cowboys in this manner. 
Rickie Fowler wears orange to stand out from the pack
Orange is one of the brightest colors and Rickie Fowler wants to take advantage of it. It's become so common with his game that whenever you see a male golfer in the final round of a tournament, you immediately identify him as Fowler! 
"I started doing that while I was in school. Obviously not many guys wear orange, so it was a way to be my own man out there," Fowler once remarked about his attire. 
"A few of my Oklahoma State team-mates wore the same colours, so at the time it was a bit of a bonding thing. But nobody really does it on tour. I like to think of it as my own little personal style," he added. 
ADVERTISEMENT
Article continues below this ad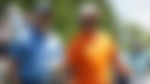 One can even assume that orange is Fowler's favorite color due to his affinity for Oklahoma State. However, one shouldn't confuse orange with "burnt orange," since the golfer despises the latter. 
"Oh, and I'll tell you this, I wouldn't wear crimson or burnt orange under any circumstances," Fowler once said. This is because crimson and burnt are the colors of rival schools Oklahoma and Texas! 
ADVERTISEMENT
Article continues below this ad