'Few Push-Ups on Every Hole' – Xander Schauffele Reveals Inspiration Behind New Green Reading Technique
Published 06/18/2021, 5:30 PM EDT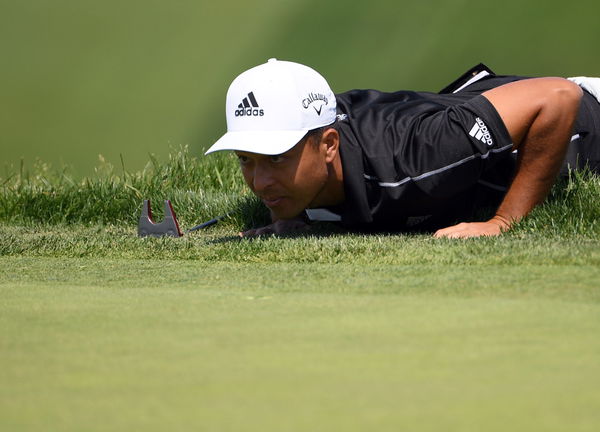 ---
---
Xander Schauffele is always a different man come major championships. Likewise, he brought out his best game on Thursday at U.S. Open 2021. Schauffele enjoyed his opening round, but there was something peculiar about his performance at Torrey Pines. Fans were intrigued about his brand-new green reading technique. So what is it all about? 
ADVERTISEMENT
Article continues below this ad
Schauffele came out to the golf course in an all-black attire for Round 1. While his apparel made him stand out from the pack, Schauffele further caught the attention of the fans by going into a push-up position to read the greens at Torrey Pines. 
"I figured I could just fill out my shirts a little more, so if I could throw in a few push-ups on every hole it would be good for me," Schauffele initially joked when asked about it.
ADVERTISEMENT
Article continues below this ad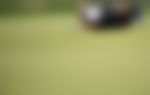 "I think I'm a real green reader and sometimes when I get even lower I may pick up something that I missed just kind of hunched over or crouched over. Just like the arm lock, I'm trying to find any way to get myself an advantage," he further added. 
Who inspired Xander Schauffele to take up this unique technique? 
Everybody is a fan of Xander Schauffle taking up the 'Spiderman' position at Torrey Pines. With the PGA Tour looking to ban green-reading books, some of the other players might also follow in Schauffele's footsteps. But who motivated him to do it in the first place? 
Xander Schauffele told reporters that he found inspiration from Patrick Reed's caddie Kessler Karain. "I just try to make sure I don't really damage the green in any way, shape or form or I'm in anyone's line. I think I just started doing it on a few putts and then I kind of liked it and now I'm stuck doing 50 push-ups every day, so it's great," Schauffele mentioned.
ADVERTISEMENT
Article continues below this ad
Much to his credit, Schauffele had a wonderful outing in Round 1 at Torrey Pines. He opened his U.S. Open 2021 campaign with a  2-under 69 and climbed to T5 on the leaderboard. Schauffele gained +1.22 strokes in his short game and made 29 putts in Round 1. 
Xander Schauffele always enters major championships with a different mentality. He's been consistent with his game so far, but where do you think he will finish after four rounds at Torrey Pines?
ADVERTISEMENT
Article continues below this ad