Five Golfers Who've Won the Prestigious 'Career Grand-Slam'
Published 08/11/2021, 6:15 PM EDT
By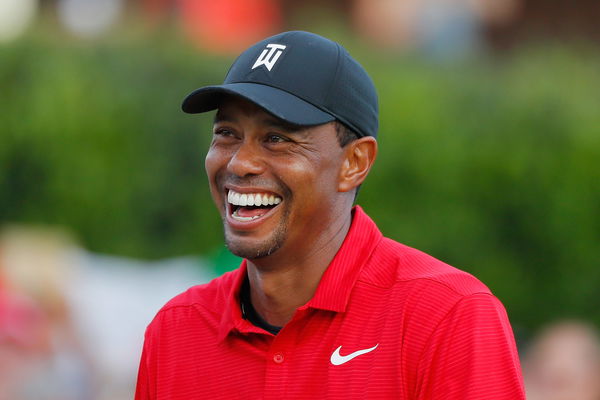 Across the numerous golf events scheduled in one year, winning four major titles–the Masters Tournament, PGA Championship, the U.S. Open Championship, and The Open Championship–qualifies as a Career Grand Slam. Winning these four together in one's career is not easy, as only a few athletes have been able to achieve this feat. To this day, only five golfers have won a  Career Grand Slam.
Let's take a look at those athletes, starting with Gene Sarazen–the first to secure a Grand Slam.
Gene Sarazen
ADVERTISEMENT
Article continues below this ad
America's Gene Sarazen was the first golfer to complete his Career Grand Slam. He did so in 1935 with the Masters, while his first major championship triumph came at the 1922 US Open Championship. However, his 1935 Masters win was his final major title, and he closed with seven major titles in his career. Sarazen also won the PGA Championship thrice. He clashed with Bobby Jones most of his career, completing a Career Grand Slam while the others couldn't.
Sarazen passed away when he was 97 and is remembered as one of the best golfers of all time.
Ben Hogan
At the age of 40, Texas native Ben Hogan is the oldest of the five based on the age when he won a Career Grand Slam. He won the Open Championship in 1953, which earned him his Grand Slam. Hogan accumulated 9 major championship wins in his career. Additionally, he also won his first major title when he was 34.
Hogan's Open Championship win was his only attempt at the title, Hogan reportedly believing that he needed that win to prove his greatness. With three major wins in a season, he came incredibly close to a winning single-season Grand Slam. Unfortunately, he never even played all four in the same year.
Gary Player
South African icon Gary Player was then the youngest (29) when he secured his Grand Slam in 1965 by winning the U.S. Open. In his career, Player has won 165 tournaments, which include nine major titles. His U.S. Open win came against Kel Nagle, where he battled past the Australian in an 18-hole playoff. Today, at 85, Player is renowned as one of the most successful golfers in history.
Jack Nicklaus
Jack Nicklaus, along with Tiger Woods, has completed the Grand Slam thrice in his career. He had 117 wins in total, along with an impressive 18 major title wins. The 'Golden Bear's final major title was in 1896, where he bagged the Masters' title for the sixth and last time. There is no one in history who has more major championship titles than Nicklaus.
Tiger Woods
ADVERTISEMENT
Article continues below this ad
Probably the best golfer of all time, Woods had his Career Grand Slam when he was 24, the youngest on the list. He is also the only player to have held all four titles at the same time; Woods won the U.S. Open, PGA Championship, and the Open Championship in 2000 after which he won the 2001 Masters. However, as it was over the course of two years, it could not be considered as a single-season Grand Slam. The feat is famously known as the Tiger Slam. Woods and Hogan remain the only two golfers to win three major titles in a single year in the modern era of major championships. Woods has 14 major titles in his trophy cabinet.
ADVERTISEMENT
Article continues below this ad