Golf Carts on the PGA Tour: Are the Players Banned From Using Them During Tournaments?
Published 09/13/2021, 3:42 PM EDT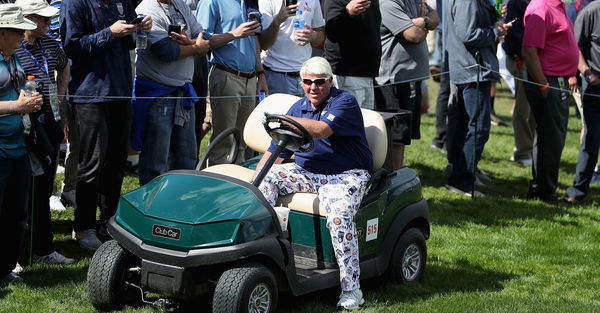 The PGA Tour, a non-profit organization, conducts one of the most popular tours for professional male golfers. However, did you know they do not allow players the use of a golf cart?
Usage of golf carts, which are used to carry golfers and their clubs, is a customary practice that has been in use for players who had disabilities. Over time, they used them as a convenient alternative to walking the entire course, which is often done under heavy sunlight. However, the PGA Tour initially prohibited the usage of golf carts.
ADVERTISEMENT
Article continues below this ad
Why were players not allowed to use golf carts?
The PGA tour believes that walking is a crucial part of golf. Stamina, they believe, is a necessary skill and hence, they require the players to walk the entire duration of the game. A caddie is allowed to accompany the golfers who lug their set for them. The rule was followed strictly until it was challenged in 2001 and the rules were altered.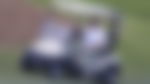 When and why did the rule change?
Casey Martin, an American professional golfer, suffered from a congenital disease called Klippel-Trenaunay syndrome. A circulatory disease, it caused him great pain to walk excessively long distances. In order to become part of the PGA Tour, he had to qualify for it. After successfully advancing through the first 2 rounds, he requested the use of a cart in the third round.
"I know John a little bit and I know for certain that he's not trying to get an advantage. He just wants to play in a tournament he has a rich history in."

Casey Martin fully supports John Daly's use of a golf cart at the PGA: https://t.co/fHItvgr5HN pic.twitter.com/3cOvwZDKbE

— GOLF.com (@GOLF_com) May 8, 2019
ADVERTISEMENT
Article continues below this ad
When denied, he sued the PGA Tour under the Americans with Disabilities Act (ADA). A lengthy battle ensued, and the case went up to the Supreme Court. In a 7-2 verdict in favor of Martin's appeal, it rejected the PGA tour's argument of the importance of walking in golf.
However, a regulation still states that, "All PGA Tour Champions players are encouraged to walk whenever possible." Following this ruling, a few people have taken advantage of this option. 53-year-old John Daly occasionally plays his games in a golf cart and has received a lot of criticism for it.
ADVERTISEMENT
Article continues below this ad
While necessary for some, do you think the usage of a golf cart offers an unfair advantage to golfers over others?