Golf Fans React to the Announcement of Greg Norman as the Commissioner of Saudi Backed League
Published 10/28/2021, 1:02 PM EDT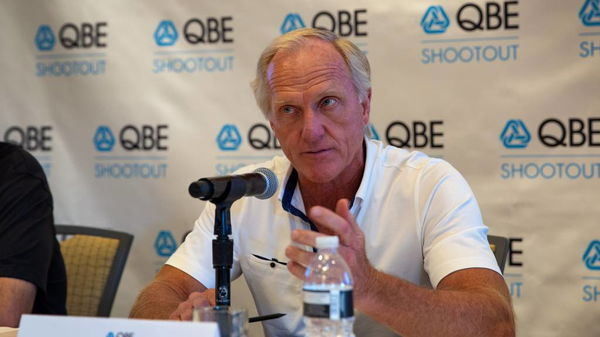 ---
---
There is multiple news that is making rounds in the golfing world about the new Saudi-backed golf series. According to Golfweek, a private meeting with golf media members will take place on Wednesday. Moreover, the details of the series won't be officially announced until next week. Furthermore, Greg Norman, a prominent name from the golfing world, is all set to be the commissioner for this new series.
ADVERTISEMENT
Article continues below this ad
Meanwhile, it is still unclear whether the new series will be a full league or just a short handful of events. Moreover, the PGA Tour also hasn't responded to this issue yet.
ADVERTISEMENT
Article continues below this ad
Greg Norman to be the commissioner of the Saudi-backed golf series
According to Golfweek, Greg Norman will be announced as the commissioner for this new Saudi-backed golf series. However, there is no official confirmation about this news from Norman. Moreover, they asked the media members who attended the session in New York City to hold this news until next week.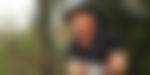 Meanwhile, Greg Norman was a natural choice as in 1994 he had proposed the World Golf Tour. But PGA Tour rejected this offer. Hence, convincing Norman for this rival league surely wasn't a mammoth task. 
Meanwhile, with backing from the Saudis, there will be no shortage of cash in this series. Hence, they have already started to lure the top names in the golfing world and recently made an offer to several top players, and around eight PGA Tour players have asked for permission to participate in that event. 
Watch This Story: Tony Finau Pays an Emotional Tribute to the Man He's Named After
Twitter reacts to Greg Norman's announcement as a commissioner
Greg Norman is one of the most prominent retired golfers. Moreover, he has spent around 331 weeks as the world no.1 player. But he has always made headlines for all the wrong reasons. And recently, he is trending in the golfing world once again as he is all set to become the commissioner for the new Saudi-backed series. And the fans, understandably, showed their outrage towards the league and Greg. So let us see what do fans think about this new trending issue. 
These guys for all their money are so lost. MAKE IT AN OPEN.
PUT UP RIDICULOUS PRIZE MONEY.
HAVE QUALIFYING.
ROLL FILM.

MAKE YOUR OWN STARS!!!!!

— Sapolicious (@sapolicious) October 27, 2021
Norman, shocker…..I expect Player to be involved somewhere too.

— Fish 🐬 (@gdf13) October 27, 2021
This is payback from the 90's when Norman got screwed over by the PGA Tour

— Rob Roth (@Rob_Roth) October 27, 2021
Greg Norman would sell his soul to the devil to make money.

— Betsy Larey (@teeitupforward) October 28, 2021
If any PGA Pro take the bate they should be Banned for 10 Years from Returning. The money is dirty and so are the backers…..💩💩🖕🏻🖕🏻

— Jonesy (@propguy400) October 27, 2021
Lol…Norman as commish? They found the right souless money grubbing fraud to be the commissioner.

— Robert Mazz (@RobbyMazz24) October 27, 2021
greg norman is a piece of shit human being. if i were a pro golfer i wouldnt go near anything this guy touches. he is toxic as hell and everyone will end up hating him https://t.co/UgzgzZCbgo

— Alexander the Great (@leadpacer) October 28, 2021
Media members who did not receive an invite to next week's news conference should consider themselves lucky. Those associated with the Crown Prince MBS don't seem to get along well with journalists. https://t.co/o6Lxh94rKu

— Brad Franklin (@Franklin_Brad) October 27, 2021
Nothing screams "this is something that people are gonna love" like hand-picking favorable media and telling them when they can report about it https://t.co/YHKsy3RbgI

— D.J. Piehowski (@DJPie) October 27, 2021
If the media speaks prior to next week does Norman have authority to chop them up into little pieces and dispose of them in a duffle bag?

— Daniel (@dhan_31) October 27, 2021
ADVERTISEMENT
Article continues below this ad
So these were a few reactions from the fans on the new Saudi-backed golf series and the announcement of Greg Norman as its commissioner. But what do you think about this controversial rival league? Do let us know.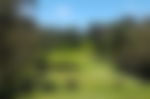 ADVERTISEMENT
Article continues below this ad