Golf Rankings: Rickie Fowler Drops Below Top 100 for the First Time in Over a Decade
Published 04/14/2021, 9:30 PM EDT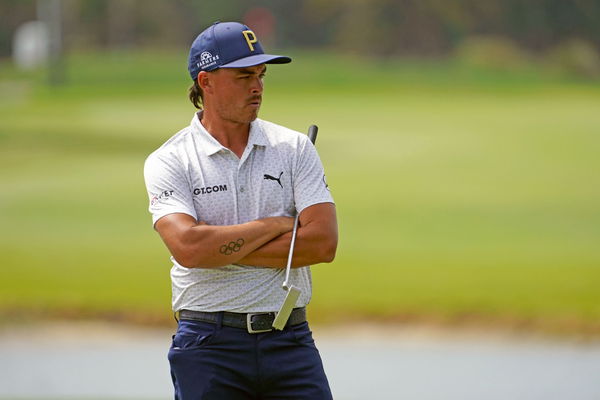 ---
---
Watching Rickie Fowler endure this rough patch in his career has not been pleasing. From ranking as one of the best players in the world to becoming a lesser-known performer on the PGA Tour, Fowler's been through it all. Furthermore, there's yet another disappointing news that adds to the 30-year-old's misery. 
ADVERTISEMENT
Article continues below this ad
Rickie Fowler has not been good of late and there's no hiding that fact. He has missed four cuts in his last ten tournament starts and has not achieved a single Top 10 finish. That is a worrying sign indeed, as he's on the verge of ending a season without a Top 10 finish for this first time in his professional career. 
Rickie Fowler takes a huge stumble in the World Golf Rankings
ADVERTISEMENT
Article continues below this ad
The Official World Golf Ranking is not a term that would be new to golf fans. This system records a player's performance at a particular event and awards him points based on the metrics. 
Rickie Fowler is now experiencing an all-time low when it comes to his spot in the official rankings. The Oklahoma State alum has never dropped down below the Top 100 in the OWGR since 2010, but a string of poor performances has pushed him to the bottom once again. 
The official website containing the golf rankings for week 15 of the 2020-21 season was released recently, and the poor results have pushed Rickie Fowler to the 101st spot. He was 95th on the rankings last week and missing the 2021 Masters has caused him dearly.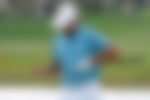 The last time Rickie Fowler dropped below the Top 100 in the weekly update of the OWGR was during February 2010. Hence, it has been more than a decade since Fowler played so poorly and he's no longer considered a Top 100 player in the world. 
Rickie Fowler is currently enduring a difficult stage, and it resembles shades of his rookie year on the PGA Tour. His numbers in 2021 reflect his 2009-season and that is the most concerning part. 
Read Also: 'More Relaxed' – Jon Rahm Reveals Fatherhood Has Changed His Competitive Outlook
Fowler's embarrassing run of form demands a turnaround
How would it feel for a player who played 43 major tournaments in a row to be denied qualification for the first time in a decade? That's exactly what Rickie Fowler faced as he didn't qualify for the 2021 Masters. 
It snapped his long-running streak of consecutive major appearances and also derailed his confidence. However, Rickie Fowler should be confident of making a resurgence to his career. 
ADVERTISEMENT
Article continues below this ad
He is currently on a decline and things are not looking bright for him in the near future. The ranking drop will certainly affect Fowler's confidence, but the Oklahoma State Alum has all the capacity to bounce back.
Rickie Fowler has also decided to skip the upcoming RBC Heritage at the Harbour Town Golf Links. He is yet to achieve a Top 10 finish on the tour this year, and can Fowler do it before the season ends?
ADVERTISEMENT
Article continues below this ad
Read Also: 'People Are Calling Me Brave' – Max Homa Announces Exciting News for Golf Fans