Golf World Reacts to the PGA Tour's New Ruling in Favor of Bryson DeChambeau
Published 08/31/2021, 1:45 PM EDT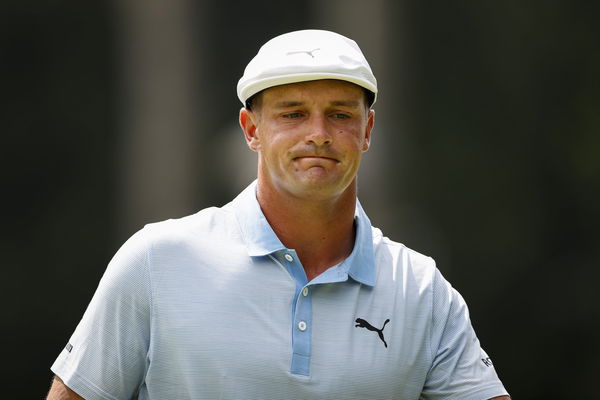 ---
---
Bryson DeChambeau has been attempting to produce winning results on the PGA Tour. He's been trying to focus hard on the golf course, but fans aren't allowing him to. Heckling is an aspect that athletes of all sport have to deal with. However, it gets very up and personal in golf, as fans are allowed to stand very close to the golfers. 
ADVERTISEMENT
Article continues below this ad
DeChambeau is a golfer who receives maximum hate from the fans. Of course, there are people who laud him after a good round, but the hate triumphs the love. Ever since the 27-year-old got into a war of words with Brooks Koepka, things have turned worse. 
Over the last few months, Koepka's fans or neutral fans of the sport have developed the habit of taunting Bryson DeChambeau using Brooks' name. Wherever he goes, fans try to get into his mind using Koepka's name. Sometimes it works in disrupting his rhythm, and sometimes it doesn't. 
ADVERTISEMENT
Article continues below this ad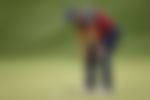 PGA Tour rushes to the aid of Bryson DeChambeau 
Things got out of hand at the recently concluded BMW Championship 2021. Bryson DeChambeau had just lost a grueling six-hole playoff against Patrick Cantlay. As he was walking up in dejection, a patron yelled "Great job, Brooksie!" out of context. 
Bryson had endured such chants all day, but at that point, he lost his temper. He then gave it back to him and asked him to "Get the f— out!"
Heckling is not something new in golf. However, a lot of them feel that people buying tickets to a golf tournament should not decide the outcome of the event. DeChambeau has been subject to a lot of 'Brooksie' chants of late, and the PGA Tour could not help but intervene. 
Yelling or saying, "Brooksie" to Bryson DeChambeau will now be considered disrespectful from now on can result in expulsion from a tournament. This directly from Commissioner Jay Monahan. It's become an issue of being disrespectful to the players and the game.

— Michael Collins (@ESPNCaddie) August 31, 2021
PGA Tour commissioner Jay Monahan delivered this statement at a press conference at the 2021 Tour Championship. He wanted to set the record straight. Fans are now advised against yelling Brooks Koepka's name at Bryson DeChambeau. 
How'd the golf world take this new rule?
Of course, opinions were divided. A lot of them supported the cause, while others didn't. Some feel it's still okay for fans to try and get into the minds of golfers. In this case, they were perfectly okay with patrons producing "Brooksie" chants at Bryson. 
What's the commissioners stance in Bryson blowing a drive into a crowd without yelling fore? Because that one has actual consequences, not just some soft child's feelings.

— Ryan J (@TheRealRyan08) August 31, 2021
It's official. Calling Bryson anything but his real name will get you thrown out of a golf tournament. So if any one of you call me Kevin Na, Danny Lee or Sang Moon Bae, we're gonna have some problems. 💪🏼

— James Hahn (@JamesHahnPGA) August 31, 2021
So what alternative word or phrase will instead be used to heckle Bryson that technically skirts not using "Brooksie"?

— Ryan Ballengee (@RyanBallengee) August 31, 2021
The Bryson-Brooksie stuff is worn out IMO. But telling people they can't yell one specific thing when other, more vile stuff seems to get a pass or is overlooked probably isn't great. It can be hard to sympathize with Bryson, but having a shred of empathy isn't that tough.

— Ryan Ballengee (@RyanBallengee) August 31, 2021
Brooks and Bryson equal parts to blame IMO. They started this, I imagine as a public spat to get people talking, improve engagement to get that PIP money and it then got out of hand. Glad they're trying to nip it in the bud, although those that shouted before probably still will

— Tom Jacobs (@TomJacobs93) August 31, 2021
ADVERTISEMENT
Article continues below this ad
I'm sure the people that are currently "bullying" him will love that the PGA had to put in anti-Bryson bully rules for him.

Not saying they shouldn't have, just saying this will fire up the target audience it's aimed at.

— Justin Wheelon (@JustinWheelon) August 31, 2021
I get the idea and don't theoretically disagree. Some mitigating factors, though. Policing this is logistically improbable, especially if spectators ignore the message. Also feels weird to set a precedence that yelling one player's name at another player is cause for expulsion. https://t.co/P4S8Qeqf91

— Jason Sobel (@JasonSobelTAN) August 31, 2021
ADVERTISEMENT
Article continues below this ad