Hal Sutton Recalls Why He Infamously Paired Tiger Woods and Phil Mickelson at the 2004 Ryder Cup
Published 06/11/2021, 7:30 PM EDT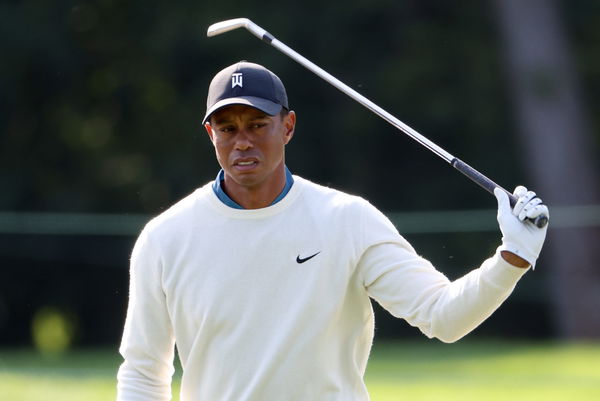 ---
---
The 2004 Ryder Cup will be remembered in history for various reasons. The tournament was held from September 17–19 at the Oakland Hills Country Club in Michigan. Team Europe comprehensively defeated Team USA and handed them their worst loss in the competition's history. It was humiliating for the Americans since they had the arguably two best players in the world: Tiger Woods and Phil Mickelson. 
ADVERTISEMENT
Article continues below this ad
So what happened at the 2004 Ryder Cup? The teams were well matched; Hal Sutton and Bernhard Langer were the non-playing captains of Team USA and Team Europe respectively. Team USA was expected to make a good run at the tournament, and Hal Sutton took a decision that raised eyebrows. 
Team USA captain Hal Sutton made the choice to team up his two best players in the very first match. Tiger Woods and Phil Mickelson were partners for Team USA's morning four-ball and afternoon four-some (alternate shot) matches, and they agonizingly lost both of them. 
ADVERTISEMENT
Article continues below this ad
Hal Sutton recalls why he paired Tiger Woods and Phil Mickelson together
Hal Sutton is 63 years old now and he recently appeared on the 'Fore Play' podcast hosted by Barstool Spots. As Sutton came onto the show, one of the most prominent questions asked to him was the reason behind the Tiger-Phil pairing at the 2004 Ryder Cup. 
It might have happened years ago, but a lot of golf fans wanted to know why Sutton decided to make the infamous pairing. "Well, there's a whole lot to this. And first of all, you know Tiger and Phil weren't the best friends at the time," Sutton began his explanation. 
Sutton then proceeded to explain the intricacies behind his decision: He had consulted his assistant captains about making the move and all of them were against it. But Sutton wanted to pair Mickelson and Woods together just to teach them a lesson about teamwork. 
"I said, you know, what should let's just suppose that they play great. If they do, I never left a Ryder Cup match where I played with someone that I went to war with them, that I didn't leave there a better friend with him. Win or lose, I was a better friend with them. Because we had tried to accomplish something together. And I said, if they leave better friends, golf is the winner," Sutton explained. 
Hal Sutton was right and wrong. He predicted Tiger Woods and Phil Mickelson would dominate their opponents, but that didn't happen. But to his credit, their relationship drastically improved after the 2004 Ryder Cup. 
Woods and Mickelson share a much thicker bond right now than they did 17 years ago. However, the latter gave out some sour comments about the 2004 Ryder Cup incident a few years ago and Sutton shed some light on it as well. 
Phil Mickelson was unhappy with the whole deal
Phil Mickelson commented on the 2004 Ryder Cup saga about five years ago, and he indirectly blamed Hal Sutton for Team USA's downfall. 
"It all starts with the captain. We were told two days before that we were playing together," Mickelson told ESPN. "And that gave us no time to work together and prepare."
Tiger Woods and Phil Mickelson played their first match against Colin Montgomerie and Padraig Harrington. They lost the fourball game 2&1. As for the afternoon alternate-shot match, they took on Darren Clarke and Lee Westwood and lost that one as well. 
Mickelson lamented about the loss since he had to use Tiger Woods' ball in the foursome match. Woods' ball was apparently different from what Mickelson generally used. So he could not adapt well and hence, the match ended up in defeat for Team USA.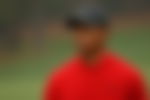 Mickelson made those aforementioned comments about Sutton in 2016, and the latter hasn't erased them from his mind. 
ADVERTISEMENT
Article continues below this ad
"I didn't say anything about this for a long, long time. And it really I quit the game. After that. I left after that five years, I didn't play golf. I was so disgruntled with everything," Sutton expressed. 
The 2004 Ryder Cup certainly drew a lot of flak from golf fans. Nonetheless, it is an event from the past. Hal Sutton is a legend of the game, and so are Tiger Woods and Phil Mickelson.
ADVERTISEMENT
Article continues below this ad