'Hard Time Focusing' – Phil Mickelson Opens Up About His Struggles on the PGA Tour
Published 05/01/2021, 4:00 PM EDT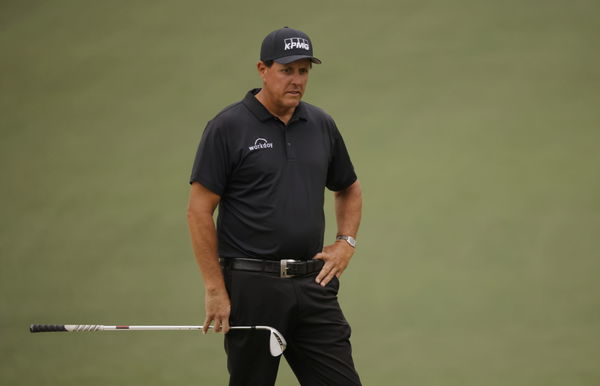 ---
---
Phil Mickelson turned pro in the year 1992. We're now in 2021 and he's still playing on the tour. It is no doubt that he has tremendous longevity, but Mickelson, who is in his 29th year on the tour, has admitted to facing difficulties, both mentally and physically. 
ADVERTISEMENT
Article continues below this ad
It is no easy task to sustain on the tour as Mickelson has. The five-time major winner has been actively participating in tournaments, but the results aren't pleasing as they once were. There's no hiding the fact, and Mickelson addressed his shortcomings to the media. 
"I know what my problem is. I'm not physically able to keep my focus. As I've gotten older, I have a hard time focusing. And that's my challenge right now and I'm trying to come up about with — I'm trying all different things to be able to elongate my ability to stay focused or to refocus," Mickelson said. 
ADVERTISEMENT
Article continues below this ad
He made this admission to the media at the 2021 Valspar Championship where he failed to make the cut. Mickelson's missed cut was his second in his last five starts and the 50-year-old mentioned that he's struggling to stay focused on the golf course. 
"But when I get called off shots, like cell phones ringing or people yelling or something, my physical ability to refocus, to back away and then refocus and so forth, I'm not able — I'm physically not able to do it right now. So I have to find techniques to be able to — I mean, to be able to do that." 
Phil Mickelson is implementing unique ways to regain focus 
Phil Mickelson has zero Top 10 finishes this season. He had just two last year and the same in 2019 as well. So the numbers are proving that Mickelson in the final years of his PGA Tour career, but there is always hope. 
ADVERTISEMENT
Article continues below this ad
"It's a physiological thing. I've actually been meeting with a lot of people and trying to figure this out," Mickelson mentioned. However, this is not all. The 44-time PGA Tour winner is consciously putting himself in challenging situations at practice. 
"But I go through spells of three or four holes, like I did Thursday, Friday at Augusta, where I'll throw five, six shots away in a four-hole stretch and I just kind of go mind numb and my ability to regain focus has been the biggest challenge as I've gotten older. And I just, I don't have a great solution right now. But I'm working on it," he mentioned.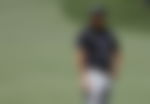 It is indeed distressing to see Phil Mickelson struggling on the PGA Tour. His physical and mental strength isn't the same as before and it is causing a downfall. It's been more than two years since he won on the tour. 
ADVERTISEMENT
Article continues below this ad
Read Also: Michael Visacki Aiming To Become a Visionary With His Success Story