Harold Varner III Ignored Michael Jordan's Text For Seven Hours – Here's Why
Published 06/15/2021, 6:00 AM EDT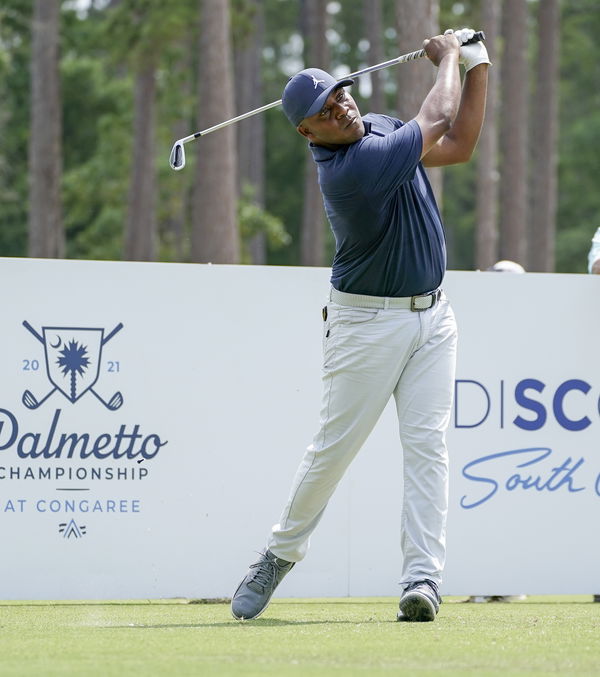 ---
---
The Jordan Brand is a subsidiary of Nike, and it has ventured into different sports besides basketball. Michael Jordan is an avid golfer, and naturally, the Jordan Brand endorses a few golf players as well. Harold Varner III is one such player on the PGA Tour, but he almost missed out on signing the deal as he ignored MJ's business proposal text for nearly seven hours! 
ADVERTISEMENT
Article continues below this ad
Harold Varner III is one among the few PGA Tour pros who have a deal with Jordan Brand. Keegan Bradley was the first to do it in 2014, and Varner then followed in his footsteps. Of course, getting to be a part of the family means you can play golf with Jordan himself, but all that can only happen if you respond to the NBA legend's text message first! 
Harold Varner III did not exactly leave a good first impression on Michael Jordan
ADVERTISEMENT
Article continues below this ad
Harold Varner III is currently busy on the tour but he took some time out last week and sat down for an interview with Golf.com. There, the 30-year-old was asked about how the whole Jordan deal came into existence, and he had a funny anecdote to share. 
Michael Jordan saw Harold Varner and was interested in signing him to his brand. The news got out to Varner through Fred Whitfield (ownership group of the Charlotte Hornets), who had mentioned that "the boss is going to text you." 
"I'm like — for about 45 minutes, I'm like, who the hell's the boss?" Varner told on the podcast. "So I get this text, and I'm working out that morning to go play a practice round and I totally forgot. Totally forgot."
Unsurprisingly, it was a text from Michael Jordan. Harold Varner was unaware and did not respond to it at once. 
"Every time I tell this story everyone's like, how'd you do that?" Varner mentioned. "I'm like, bro, I mean, you just forget, you know. You go play a practice round, and you don't text back. And I get back to the hotel, and [his wife] Amanda's like — I told Amanda I was like, man, I feel like some boss, I'm pretty sure that's MJ. And she's like, did MJ text you? I was like, he did. I forgot. Like, seven hours later."
"MJ texts me, said I'd love to have you in the brand, and two days later, Harold Varner was in the brand," Varner further added.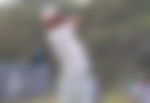 Varner loves being a part of the Jordan brand
Who wouldn't? Harold Varner III is one of the few golfers who is a part of the ever-growing 'Jordan Brand' family. One can say that golf is MJ's second love when it comes to sports, right after basketball. So Varner is jubilated to be a part of this journey with 'His Airness.' 
ADVERTISEMENT
Article continues below this ad
Harold Varner III also explained the amazing perks that come along with this deal. Of course, you get all the free shoes and other merchandise, but there's something bigger than that. 
"Like obviously I get to do stuff with my foundation, but there's kids who are like, hey, can I get some Jordans for some foundation. Yeah, sure. That's the coolest part for me. Because at the end of the day, no one's going to remember all the shoes I had. They're going to know, man, Harold gave me this shoe and I've made X amount of dollars for this," Varner told on the podcast. 
ADVERTISEMENT
Article continues below this ad
Trending Stories