Harry Higgs Condemns 'Wildly Inappropriate' Behavior of Golf Fans Towards Bryson DeChambeau
Published 08/29/2021, 5:23 PM EDT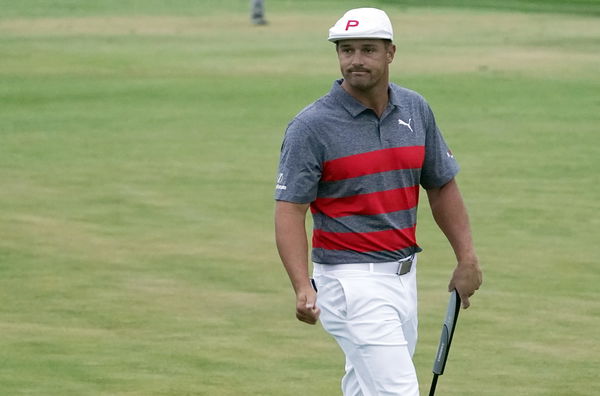 ---
---
The BMW Championship has been a rollercoaster ride for the participants and fans alike. It's the final step before the season-ending Tour Championship, only reserved for a select few players. This time, the focus has been on Bryson DeChambeau, who missed his sub-60 on hole 18 in the second round.
ADVERTISEMENT
Article continues below this ad
He continued to play well before slipping up – Patrick Cantlay taking the lead after shooting birdies. While DeChambeau was leading before Cantlay took over, the result still remains slightly unpredictable.
However, an unexpected problem at the BMW Championship has been heckling. Naturally, people have spoken up against the same.
ADVERTISEMENT
Article continues below this ad
Harry Higgs speaks up as fans heckle Bryson DeChambeau
Now, while most fans ended up cheering for the 27-year-old, there was the occasional jeer heard. Even though some were just displeased, we had the occasional 'Brooksy' and other taunts aimed and DeChambeau.
Even if a player refuses to react to heckling, it is an unpleasant experience. Cantlay also spoke up about the same, adding that as it can end up as a distraction, and that he tries to focus on his game as much as he can. Harris English spoke about the issue as well, agreeing that it does 'suck' that there are people who are trying to hurt people like that. Of course, a player can always hear the jeers, which have often affected performances as well.
"I think it's wildly inappropriate what goes on," was what Harry Higgs said. Higgs was DeChambeau's teammate in college. "The he and Brooks [Koepka] thing, I don't really understand it … and neither one of them has acted as they should at times, but you know, no one's perfect, either".
ADVERTISEMENT
Article continues below this ad
He went on to add that he knows it affects players, unable to understand why anyone to pays to buy a ticket can decide the outcome. Higgs feels that there are many people who do that now, and a lot of those people are also following DeChambeau.
"It's not in the spirit of the game, it's not how any of us grew up, it's not how any of us were ever told to act while at a golf course or competing".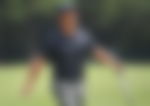 What Higgs is referring to is Koepka and DeChambeau's feud, making heckling at events more common than people would've liked. Koepka once tried to offer to buy beer for fans evacuated for heckling, only aggravating the process.
ADVERTISEMENT
Article continues below this ad