'He's Going to Bend Physics' – Veteran Analyst Hyped About Bryson DeChambeau Ahead of AT&T Byron Nelson
Published 05/12/2021, 4:00 AM EDT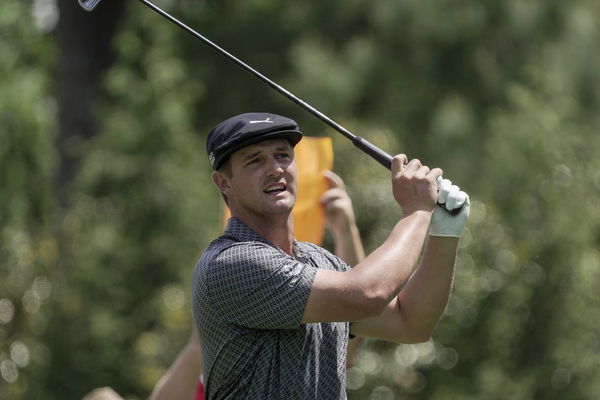 ---
---
Bryson DeChambeau is beginning to find his stride on the PGA Tour once again. He delivered a solid performance at the Wells Fargo Championship. There are high hopes on him at the upcoming AT&T Byron Nelson, and veteran golf analyst Rex Hoggard is really looking forward to watching DeChambeau compete at TPC Craig Ranch. 
ADVERTISEMENT
Article continues below this ad
The field for the AT&T Byron Nelson 2021 is set, and there are a lot of star-studded names. Dustin Johnson, unfortunately, had to withdraw due to discomfort in his knee, but guys like DeChambeau, Jordan Spieth, and Jon Rahm are ready to compete at the tournament's brand new venue. 
Golf Central analysts Ryan Lavner and Rex Hoggard extensively discussed the PGA Tour in their latest podcast episode, and Lavner at one point asked Hoggard the one player he's keen on observing at the AT&T Byron Nelson. 
ADVERTISEMENT
Article continues below this ad
There are a lot of big names, and Hoggard first picked out Brooks Koepka, who recently underwent knee surgery. Next up on his list was 27-year-old Bryson DeChambeau. 
Rex Hoggard is fascinated by Bryson DeChambeau
Bryson DeChambeau has earned everyone's attention with his unorthodox technique. He is often subjected to criticism for bulking up too much and putting his body at risk, but the results sometimes shun out the external noise. 
DeChambeau endured testing times on the tour recently. He followed a disappointing finish at the 2021 Masters with a ninth-place tie at the Wells Fargo Championship. Rex Hoggard was impressed with the golfer after having a quick chat with him at Quail Hollow Club.
ADVERTISEMENT
Article continues below this ad
"I want to see Bryson DeChambeau because when I talked to him yesterday, on his way home, he went on one of his kind of racing, you know, tangents, talking about how he needs to work with Chris Como because the numbers that they're seeing aren't matching up with what they think," Hoggard mentioned about DeChambeau.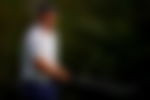 "I'm always fascinated by his never-ending quest to try to redefine the game like he's going to bend physics in the world as we know it to his will and I just love this ongoing saga. I'm sorry – I'm very very simple like that, I like simple shows," Hoggard added.
ADVERTISEMENT
Article continues below this ad
DeChambeau missed the cut twice during his starts at the 2016 and 2017 AT&T Byron Nelson. He struggled to find accuracy at the TPC Four Seasons Resort, but the tournament will be held at a different venue this year. How do you think DeChambeau will fare at the TPC Craig Ranch?
Read Also: Dustin Johnson Names the Biggest Challenge at This Year's PGA Championship