How Many Dimples Are There on a Golf Ball – Get to Know the Size, Weight, and Why They Exist
Published 05/04/2021, 9:00 PM EDT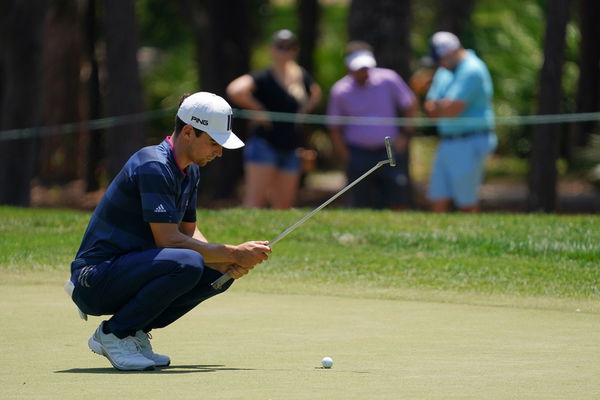 ---
---
Golf is a sport purely based on numbers. There is a scientific approach behind everything and that involves the clubs and the balls as well. These are the two major pieces of equipment that one needs to play the sport. Moreover, a layman will always be fascinated by the dimples present in a golf ball. Why are they there and how many will be present in each ball? 
ADVERTISEMENT
Article continues below this ad
This is indeed a question that many people will ask themselves. Of course, avid golf fans and people who actually play the sport would be knowing the answer. But for those who don't, keep scrolling to get acquainted with some interesting bits of knowledge!
Why does a golf ball have dimples? 
ADVERTISEMENT
Article continues below this ad
This is a valid question. For years, people believed that smoother golf balls will travel a longer distance. But they eventually found out that the aerodynamics of a spotless ball will not travel the desired distance in spite of applying maximum force. 
Science proved that a smooth object like a spotless golf ball will travel inconsistently due to the air flowing through it. The golfers would actually be unable to control their swing and the ball would just travel on an improper line. 
Furthermore, when a golf ball has dimples, it creates a thin line of air around it that cuts down the drag. These excessive dimples help the ball gain flight and move forward in a smooth motion, unlike plain balls which swivel in the air. 
In addition, the dimples on the golf ball also help it to gain lift from the ground by creating a massive air pressure under it. The ball goes into a backward spinning motion when it is met with a golf club and the dimples significantly help it rise upwards. 
How many dimples are present in a ball? 
There is no definite number as to how many dimples are carved on every golf ball. The number varies between 300 to 500 in most cases. In fact, certain manufactures produce golf balls with different dimples count to derive different results. 
Here's an expert from Golf.com: "For example, the 2017/18 model of the popular Titleist Pro V1 has 352 dimples on it, while Titleist's other flagship ball from the same year, the Pro V1x, has 328 dimples." 
300-500 is the standard range in which dimples are added to a golf ball. However, certain cases can prove to be different. The record for most dimples on a golf ball is 1,070. 
WATCH: Animals Interrupt Proceedings at the 2021 Valspar Championship
How big are these dimples and how much does a golf ball weigh? 
While the dimple count may vary with regard to each manufacturer, the same is followed when it comes to the dimple's depth and circumference. The average depth of a dimple is 0.010 inch and the circumference of the dimple will differ from model to model. 
There are a lot of manufacturers who are all about experimenting with the dimples. However, the whole idea of it will be messed up if the dimples aren't arranged in a symmetrical order in accordance with the specific range of depth. 
Back in the olden days, there was no particular framework set for the weight of a golf ball. They came in different sizes and there was a lot of inconsistency. However, as per the current guidelines, a golf ball should weigh no more than 1.620 ounces or 45.93 grams. 
ADVERTISEMENT
Article continues below this ad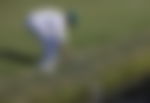 The game was initially played with leather balls stuffed with goose feathers. The idea has drastically changed in the modern world, and currently, the diameter of the ball should not exceed 1.680 inches, or 42.67 mm. 
These are the vital facts that you should know about golf balls. The material used to manufacture them is primarily solid rubber, which is then coated with thermoplastic resin to add more strength to it.
ADVERTISEMENT
Article continues below this ad
Read Also: Who is Rickie Fowler's Caddie Joe Skovron? Everything You Need to Know About Their Relationship