How the PGA Tour, Max Homa, and Justin Thomas Reacted to the Six Hour Internet Shutdown
Published 10/05/2021, 7:41 AM EDT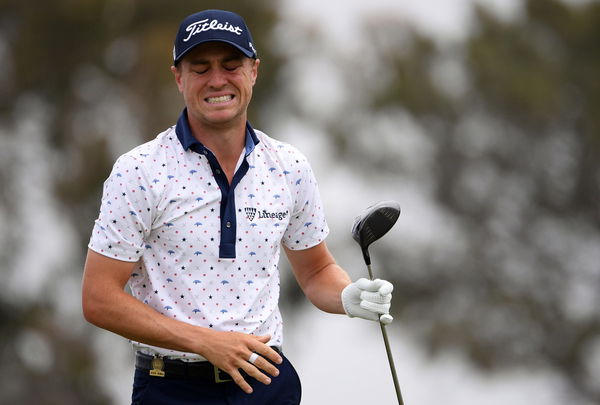 ---
---
A lot of things in life are uncertain. That's the way the world functions. When Facebook, Instagram, and Whatsapp were all globally down for several hours on Monday, a lot of people were unsure if the serves would ever come back. Thankfully, the problem was restored, and the issue drew a lot of reactions from everyone worldwide. Here's how the PGA Tour reacted to the same. 
ADVERTISEMENT
Article continues below this ad
Max Homa and PGA Tour take advantage of internet shutdown 
What would a world without Facebook and Instagram look like? We all got a glimpse of it yesterday with the massive serve crash. No one knew what to do, and Twitter was the only major platform where people could still post and interact. 
ADVERTISEMENT
Article continues below this ad
Twitter was flooded with memes and worthy content about the outage. Naturally, a lot of golf fans and professionals invited themselves to the scene, and the first golfer to do it was none other than 'Twitter God' Max Homa! 
Here's what Homa posted after the Facebook outage: 
Maybe if the awful people from Twitter start to fight the awful people from Facebook, all the rest of us can go back to the good old days of laughing at dog videos and clever jokes without all the hatred 🙌🏽

— max homa (@maxhoma23) October 4, 2021
Homa laid his priorities. Well, the internet was indeed a better place back then, and the 30-year-old wants to revisit that phase. A lot of users agreed with Homa in the comments section, including fellow tour pro Justin Thomas. JT gave Homa a huge compliment. 
You tweet some good stuff, but this one is one of my favorites from you

— Justin Thomas (@JustinThomas34) October 5, 2021
Meanwhile, the PGA Tour also decided to have some fun through its official Twitter handle. The tour posted a celebratory video after Instagram serves returned following a six-hour shutdown. It seemed like the longest six hours ever! 
What caused the outage anyway? 
There is a reason behind everything isn't there? Initially, everyone was clueless as to what happened when Facebook, Instagram, and Whatsapp stopped working. Some assumed that their phones turned faulty, while a few predicted that the end is near! 
ADVERTISEMENT
Article continues below this ad
However, Facebook later returned with a cause and blamed router configurations for the massive outage. 
Watch This Story
"This disruption to network traffic had a cascading effect on the way our data centers communicate, bringing our services to a halt," the company mentioned in a statement. 
ADVERTISEMENT
Article continues below this ad
Server outages like this are bound to happen once in a while. However, it often doesn't happen on a global scale like it did on Monday.