'I Cried for Three Days' – Harold Varner III Reveals Epic Tiger Woods Story
Published 06/09/2021, 11:00 PM EDT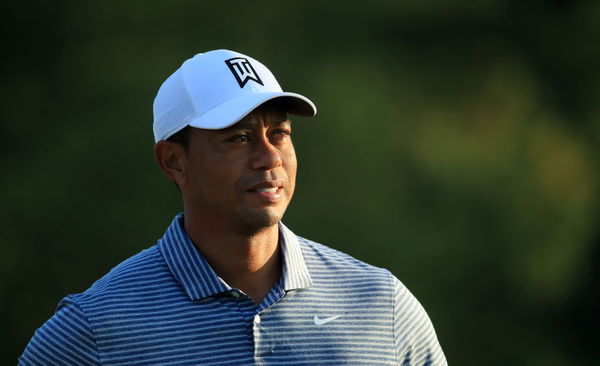 ---
---
Almost everyone who plays on the PGA Tour at the moment would be a big Tiger Woods fan. Woods has had a major influence on the game ever since making his debut in the late 90s. Harold Varner III is one such golfer who grew up with a Tiger Woods craze, and he recently revealed a story that would make everyone go: "Ah, classic Tiger!" 
ADVERTISEMENT
Article continues below this ad
Ask any American sports fan who they think is the most competitive athlete ever; chances are that most of them say Tiger Woods or Michael Jordan. These two icons defined success in a way the world had never seen before. 
A lot of current athletes who are at the peak of their careers have either Woods or Jordan as their source of inspiration. In the case of Tiger Woods, there was no limit to his determination and his undying passion helped him reach massive heights globally. 
ADVERTISEMENT
Article continues below this ad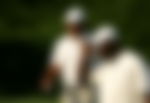 Harold Varner III revealed a classic Tiger Woods anecdote from his childhood
Harold Varner III is 30 years old now. He joined the PGA Tour in 2016 and is still searching for his maiden win. Just like numerous others, Tiger Woods inspired him to take up golf professionally. But how it all happened is a hilarious story. 
A 12-year-old Varner once attended a PGA Tour event at the Quail Hollow Club when Woods was playing at that time. Varner desperately wanted Woods' autograph and was willing to go to any extent to get his hat signed by the golf legend.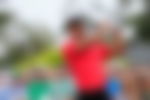 Recollecting the incident in a recent interview with Golf.com, Varner said, "I mean you're always plotting when you're trying to get his autograph. You're like sitting there you're like 'all right if I stand right here next to this lady, he'll sign mine then hers'. Then if that one doesn't work you're like 'what if I just go behind?'" 
ADVERTISEMENT
Article continues below this ad
"He walked right to her, signed hers, and just kept walking. I was so pissed and I'll never forget when I told him. I don't know how this makes sense I told him the story he goes 'might be the reason you're out here' and just kept walking," Varner revealed. "I cried for three days."
ADVERTISEMENT
Article continues below this ad
Harold Varner III recollected this story in front of former tour pro-Colt Knost and Drew Stoltz. They had quite a laugh learning about the incident while Varner was lamenting about Woods' motivational methods!