'I Was Sort of Taken Aback' – Xander Schauffele Reveals Inspirational Phil Mickelson Story
Published 06/01/2021, 4:30 PM EDT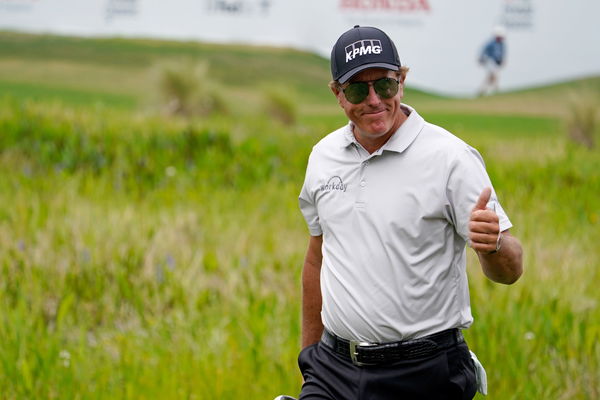 ---
---
The PGA Tour often treats fans to plenty of surprises. Just a week ago, we saw Phil Mickelson become the oldest major championship winner at 50. Prior to entering the 2021 PGA Championship, Mickelson was on a poor run of form and was never considered a favorite. Moments like these are what separates great athletes from the elite ones and Mickelson is the latter. 
ADVERTISEMENT
Article continues below this ad
Xander Schauffele, a four-time PGA Tour winner has a lot of experience playing on the professional circuit. He's often delivered his best when it really mattered and has earned a solid reputation owing to his consistency. 
Schauffele recently met with the media ahead of his participation at the 2021 Memorial Tournament where he brought up an interesting anecdote about Phil Mickelson. When the whole world was forced into lockdown last year, Schauffele and Mickelson were tied up together in Santa Fe, New Mexico. 
ADVERTISEMENT
Article continues below this ad
Of course, the game of golf was all they had to kill time during the lockdown. The duo often teed off from a golf course called 'The Farm,' which is apparently a narrow course, and one that Mickelson isn't a fan of. 
Xander Schauffele learned a valuable lesson from Phil Mickelson
Xander Schauffele and Phil Mickelson played a lot of golf during the lockdown last year. Since the course wasn't really Mickelson's type, it was Schauffele who was enjoying all the success. The 27-year-old even admitted that Mickelson was "playing probably some of the worst golf he's played." 
"But I think the biggest takeaway was, he's always joking around. But to watch a five-time major champ ask me all these questions, I was sort of taken aback," Schauffele mentioned. "And so what I learned from playing with him was that he's really a student of the game and he's never stopped learning," he added.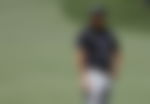 Schauffele, just like every other avid golfer out there, is majorly obsessed with golf. He was under the impression that there's no other person who could match his love for the game; that was until he got together on a personal note with Phil Mickelson. 
ADVERTISEMENT
Article continues below this ad
Schauffele expressed that Mickelson is "so obsessive and so passionate" about the sport and that people shouldn't be surprised that the veteran won a major at the age of 50. 
Phil Mickelson is still keen on learning more about golf. That's what makes him get better in spite of carrying years of experience. Do you think he can win one more major before stepping away from the PGA Tour?
ADVERTISEMENT
Article continues below this ad