Ian Poulter Pants: Here's What the Englishman Wears on the Golf Course
Published 06/11/2021, 3:00 PM EDT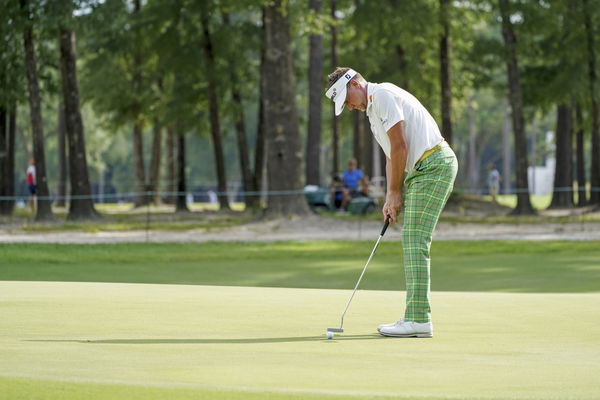 ---
---
Ian Poulter is one of the most popular golfers in the world. Poulter is renowned for his elegant game on the golf course, but more than that, people remember him for his funky outfits. Poulter always stands out from the pack with his choice of attire. The pants are the most intriguing part of his outfit as they're always flashy and contain impressive patterns. So who is endorsing these designs to Ian Poulter? 
ADVERTISEMENT
Article continues below this ad
Nobody, actually. It is Poulter himself. The 45-year-old turned pro in 1995 and would've signed endorsement deals short after. But right after 2005-2006, Poulter took the massive decision of creating his own line of apparel to wear on the golf course. 
So all the unique pants that we see Ian Poulter donning on the golf course? All of it is designed by his company IJP Design. It seems like the perfect balance, Poulter's company. He shares what he wants with his design team, and they get it done in the most appealing way possible. 
ADVERTISEMENT
Article continues below this ad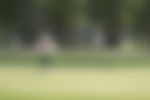 But what prompted Ian Poulter to leave other apparel companies and create one of his own?
Ian Poulter was unhappy with mainstream golf pants
Over the years, we've seen plenty of unique pants worn by Ian Poulter. All of those designs are the brainchild of his company IJP design. Not all of the designs might captivate a viewer, but if it does one is bound to look it up on the internet! 
"In the early years when I was playing golf, I wasn't happy wearing products that people were telling me to wear. So early 2005, 2006, we had the plan to look into developing our own brand. IJP design was created shortly after that and what it enabled us to do was show my personality out on the golf course. Create designs, create clothing that I was very comfortable to wear, that I think other people would be comfortable on the golf course wearing as well," Poulter tells in a video. 
"I saw a niche in the market. I thought the clothes that were available online and available in the shops were really bland and boring and I thought it was time to change it up. What's very different about IJP Design is nobody else in the marketplace is doing it from a player business perspective," he mentions. 
Ian Poulter has got a major point there. His IJP Design company is the only one on the market working from a player business perspective. Poulter knows everything about the fabric that a golfer needs to wear in order to feel comfortable on the course, and he's doing just that! 
The designs are made in Great Britain, and the team does an incredible job of creating unique pants that entice a viewer. Ian Poulter is never shy of experimenting with his pants, and they've almost always ended up getting massive interest from the public. 
Throwback: Poulter's sensational pants at THE CJ Cup
Ian Poulter is always one to respect culture wherever he goes. Likewise, he wore a sensational pair of pants during THE CJ CUP @ SHADOW CREEK in 2020. He sported custom-themed Las Vegas printed pants at the tournament. 
ADVERTISEMENT
Article continues below this ad
"Well we really can't have any fun at all in Vegas in terms of going out or hitting the casino floors so then we might as well have some fun on the golf course," Poulter said about his attire. 
ADVERTISEMENT
Article continues below this ad
Well, nobody can match the caliber of Ian Poulter when it comes to sporting flashy pants on the golf course. But it is amazing that he has a production line and makes it available to others as well!