'I'll Give Up Anything' – Brooks Koepka Undergoing Rigorous Rehab to Fix Knee Problems
Published 05/18/2021, 1:52 PM EDT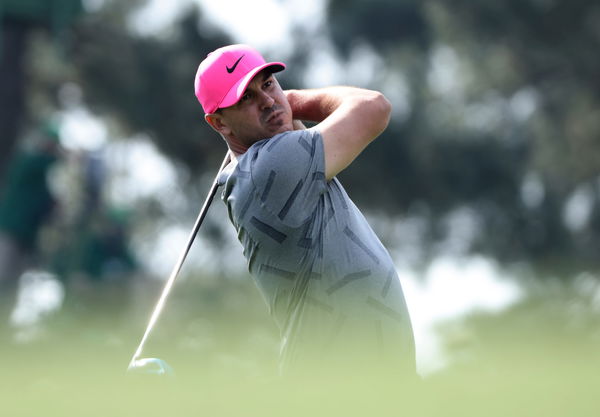 ---
---
Brooks Koepka played at the 2021 Masters right after undergoing knee surgery. It was brave of him to compete at a major event right after a knee procedure, but Koepka isn't back to 100% yet. As he competes at the 2021 PGA Championship this week, the 31-year-old informed the media about the rehab process that he's currently going through. 
ADVERTISEMENT
Article continues below this ad
Brooks Koepka willing to go any distance to get back into shape
Koepka had dislocated his knee cap and suffered significant damage to his ligaments. He mentioned that the accident took place while he was with his family and the four-time major champion immediately got a procedure done to fix it. 
ADVERTISEMENT
Article continues below this ad
"We're probably doing an hour and a half in the gym. And then when I get back at the physio table just on the knee alone is probably another hour. So by two and a half hours devoted to it every day," Koepka said about his rehab process. 
Brooks Koepka is spending more than two hours a day to get his knee back into shape. That's a lot of time if you're a very busy athlete, and Kopeka mentioned that he's only missing his TV time due to the recovery process. 
"Look, it's part of it. I'll give up anything I can do to play and to be out here. So that's an easy sacrifice to make. But it's just chillin on the couch, just talking everybody house or doing whatever. It's an easy sacrifice to make," he told the reporters. 
Read Also: Nick Faldo Names His Top Two Picks for the 2021 PGA Championship
Koepka has strong willpower but his body is not cooperating 
A dislocated knee cap takes a long time to heal, even after getting a procedure done. It takes about six weeks to get back to normal, and it is amazing that Koepka even competed at the 2021 Masters and the AT&T Byron Nelson shortly after his treatment. 
"I can deal with the pain is not an issue. It's just a matter of being able to hit shots that I want to hit and do things I want to do. And I'm starting to be able to do that, even though I'm not 100% I can still, I can still hit the shots," Koepka expressed. 
ADVERTISEMENT
Article continues below this ad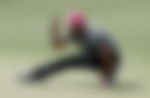 This response was massively sought from Brooks Koepka as he was seen in a little bit of discomfort at the AT&T Byron Nelson tournament. The 31-year-old used unconventional putting methods at TPC Craig Ranch and people wanted to know if he's burning himself out. 
But Koepka's just going with the flow. He's doing everything to get his knee cap back to strength once again. He only has an outside chance, but are you backing Brooks Koepka at the 2021 PGA Championship?
ADVERTISEMENT
Article continues below this ad
Read Also: 'Open to Bribing' – Jon Rahm Makes Outrageous Statement