'I'm Calling It Now': Paige Spiranac Makes a Bold Charlie Woods Prediction
Published 12/12/2021, 10:07 AM EST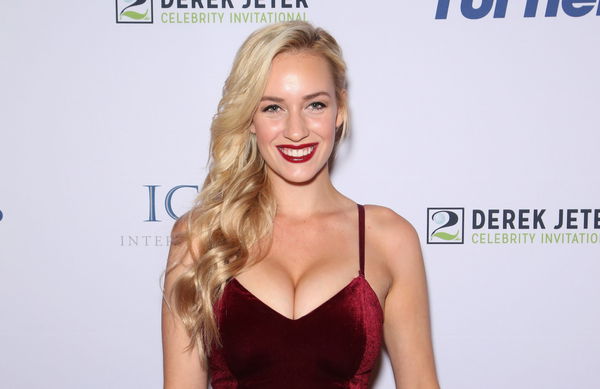 Paige Spiranac is one of the most well-known golfing entities. She is the most followed golfing entity on Instagram, with around 3.2 million followers. Moreover, she has also played competitive golf before retiring in 2016. Currently, she is one of the most prominent names in the golfing media and has quite a few platforms where she shares her views about the game. 
Meanwhile, Paige is also one of the most outspoken persons in the golfing world. She speaks her heart out and doesn't shy away from making a point. Recently, she spoke about Tiger Woods' comeback in competitive golf as he will be participating in the PNC Championship next week. 
ADVERTISEMENT
Article continues below this ad
Paige Spiranac makes a bold prediction about Charlie Woods
Paige Spiranac, on her podcast Playing a Round, talked about Tiger Woods coming back to the competitive golf at the PNC Championship next week. Meanwhile, PNC Championship is a father-son/father-daughter event played every year. Moreover, she also made a huge statement about Charlie Woods.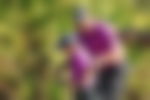 Paige Spiranac has already predicated that Charlie Woods is going to win a major championship. "Charlie's gonna win a major. I'm calling it now. He just has it, you know. When you see kids, you know that they're going to be special, and they have a certain charisma."
"I really, truly, feel that Charlie has it. I feel for him. Because I'm sure that is so difficult with the amount of pressure that he has on him. And I think maybe he is young now where he doesn't quite feel that, and he will probably feel it when he gets a little bit older and a little bit better." 
Watch This Story: How Many Major Championships Has Phil Mickelson Won?
ADVERTISEMENT
Article continues below this ad
Paige says Tiger's comeback is great for golf 
Moreover, she said, Tiger is famous for being very private. So, not many people knew the extent of the injury. Furthermore, she also revealed that it seemed amputation was also an option which shows the damage caused. Hence, for him to recover so quickly and to be playing a tournament seems a little unreal to her.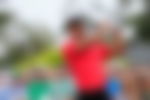 Moreover, she believes his comeback is not just great for fans but also for the game of golf. " It is great for golf. I mean, people always talk about that. You know, Tiger Woods moves the needle. He is the needle, and anytime that he is in the news, it just is crazy. And he is also beneficial for the guys who are playing on tour because obviously if Tiger's there, they make more money. I mean, he's just good for the game." 
ADVERTISEMENT
Article continues below this ad