'Important Than Any Golf Event:' Jon Rahm to Leave 2021 Masters if Wife Gives Birth
Published 03/23/2021, 1:57 PM EDT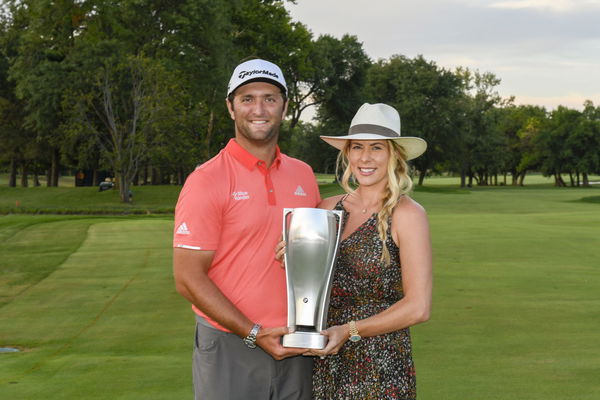 ---
---
The 2021 Masters begins on April 8 and ends on Sunday, the 11th. These four days will be crucial for every golfer playing at Augusta this year, but even more for Jon Rahm. The Spaniard and his wife Kelley Cahill are expecting their first child to be born on the second week of April. 
ADVERTISEMENT
Article continues below this ad
Wait, does that mean Rahm will fly back in the midst of his participation should his wife give birth at that time? Precisely, yes. That's exactly what Jon Rahm asserted during a recent press conference. 
"I'm not going to disclose too much. All I can say is if anybody's thinking of a betting on me on the Masters, maybe think about it twice because there's a chance I have to just turn around and leave that week," said Rahm at the WCG-Dell Match Play. 
ADVERTISEMENT
Article continues below this ad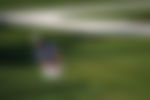 "As far as I'm concerned, [wife] Kelly and the baby are doing great, so it is approaching. I mean, she is due April 10th to the 12th. So that's her due date, so yeah, it's coming up," he added. 
Jon Rahm, the #3 ranked golfer in the world, is ready to sacrifice a chance to win his first Masters title to be there for his first baby. Well, it is quite equal one could say, and the Spaniard has already given a word of caution to the betters. 
Jon Rahm has no second thoughts about his decision
26-year-old Rahm wants to embrace his first taste of fatherhood as much as the green jacket at Augusta. A lot of people are appreciating his priorities, and the praise is higher than the neglect. Of course, the Spaniard wants to be with his wife during the most challenging period of her life, and he's ready to be there any time. 
"I've said it before, if I have to leave any event, I'll leave. If I have to leave this week, hopefully it doesn't come when I'm in the final and I just have to leave after nine holes. I mean, that would be unfortunate for the winner, but it is what it is."
"Being a father is much more important than any golf event would ever be, so that's my head right now," mentioned Rahm. 
ADVERTISEMENT
Article continues below this ad
However, this is not the first time that he is emphasizing this decision. The five-time PGA Tour winner made a similar announcement at the Waste Management Phoenix Open in February. 
Jon Rahm is one of the top favorites to win The 2021 Masters. "It's a really fun event, a fun town and I'm really glad to be back here this year," Rahm said about visiting Augusta this year. 
ADVERTISEMENT
Article continues below this ad
However, there is still a beam of uncertainty that looms over his participation at the event. While Rahm will tee off in Round 1, it is unsure if he will remain at the Augusta National Golf Club till Sunday. 
Read Also: Bryson DeChambeau Sets Foot into Cryptocurrency Market By Launching Limited-Edition NFT Trading Cards