'It Eats Me Up'- Brooks Koepka Sheds Light on His Undying Competitive Mentality
Published 09/14/2021, 3:30 PM EDT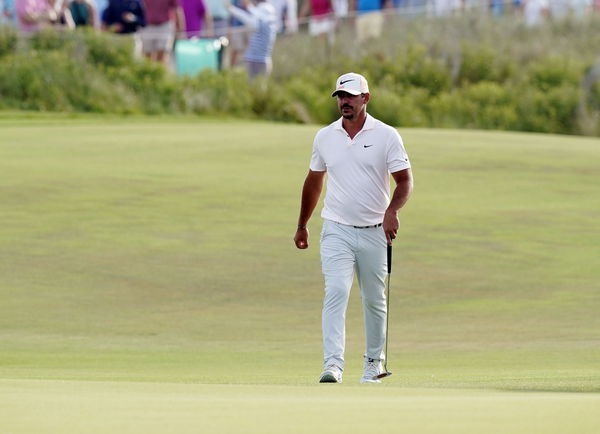 ---
---
Brooks Koepka believes that golf, a 'gentlemanly' sport, isn't one for trash talk. If it was, he says, he would trash talk his entire way through it!
ADVERTISEMENT
Article continues below this ad
In a recent interview with the Golf Digest, Koepka opened up about a lot of things. He gave personal insights, his future goals, and even touched upon his aggressively competitive nature. The poolside interview witnessed a deep and honest conversation which is bound to make a couple of headlines today.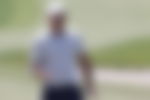 Koepka says he takes satisfaction in beating everyone
ADVERTISEMENT
Article continues below this ad
The four-time major champion was asked if he thinks golfers aren't as tough as other athletes. He responded by saying that golf is a 'gentlemanly' sport and that trash talk is not the way to go about it. He admitted, however, that he is honest and open while playing the round and that these little things matter the most.
Koepka said, "I take satisfaction from beating everybody more than anybody knows. I take so much satisfaction that there's something wrong in my head about it… I might not always show it, but I'm so intense inside at wanting to beat the living crap out of you at whatever we're doing. It eats me up inside. I just want to embarrass you. If golf wasn't the 'gentleman's' sport it is, I would trash talk my entire way through it. "
 

View this post on Instagram

 
Brooks Koepka admits to being jealous
When asked if he takes criticism like a sport, he replied in the affirmative. He said, "When you're at the top, you're going to have people hate you because you're so good at what you do. When you dive deep into those words, you understand it's coming from jealousy."
Further, he admitted, "I've been there. There are times when I've come off the course, and I'm jealous because somebody has won a couple of times, and I think I know I'm better than them. I'm so jealous! You feel that burn and that competitiveness, and it just wills you to go farther." He then talks about how important accountability is and how most people aren't ever ready to hear the truth.
ADVERTISEMENT
Article continues below this ad
ADVERTISEMENT
Article continues below this ad
He spoke on many other subjects during this interview. However, his brutal honesty speaks volumes about his maturity and the transparency of his game. He has also made the headlines for his share of beefs with Dustin Johnson and Bryson DeChambeau, and Koepka justifies them all by explaining his natural competitive behavior.