'It Is Flattering' – Bryson DeChambeau Is Embracing His Rivalry With Brooks Koepka
Published 06/05/2021, 7:30 AM EDT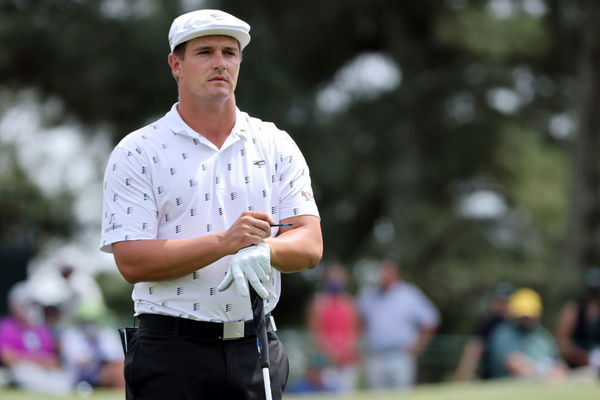 ---
---
Golf fans are enthralled with the ongoing beef between Bryson DeChambeau and Brooks Koepka. However, one should be aware that this rivalry did not suddenly pop up and has been existing for quite a long time. It just re-ignited after the 2021 PGA Championship. Both players have exchanged words on the internet, but what does DeChambeau have to say about all this? 
ADVERTISEMENT
Article continues below this ad
Bryson DeChambeau faced the brunt of his beef with Koepka at the 2021 Memorial Tournament. Fans at Muirfield Village Golf Club taunted the golfer by screaming "Brooksie" from the sidelines. 
Things escalated quickly as DeChambeau began to lose his focus due to the outside noise. At one point, he decided to alert the tournament security about the hostile fans. They were later escorted out of the venue, after which Koepka released a video that looked like a jab at DeChambeau. 
ADVERTISEMENT
Article continues below this ad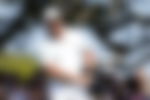 Bryson DeChambeau is not surprised with Brooks Koepka at all
This would certainly be entertaining for every golf fan around the world. While some might know that this beef between DeChambeau and Koepka has been prevailing since 2019, others don't. However, it has become interesting with the recent incident at the 2021 PGA Championship. 
Since then, DeChambeau and Koepka have had their fair share of moments in roasting each other. While the latter posted an apologetic tweet to NFL star Aaron Rodgers, DeChambeau took a rather hilarious take on the issue. 
@BKoepka It's nice to be living rent free in your head!

— Bryson DeChambeau (@b_dechambeau) May 26, 2021
"Yeah, I mean, look, I've got nothing against him. I've got no issues at all. If he wants to play that game, that's great. I'm going to keep trying to play my best game and when it comes down to it, when somebody's that bothered by someone else it is flattering," DeChambeau reacted to his ongoing rivalry with Koepka. 
Brooks Koepka is a very competitive person and Bryson DeChambeau is no easy-going athlete either. While these two are yet to uplift their rivalry with a final-round pairing, the build-up itself has been entertaining. 
ADVERTISEMENT
Article continues below this ad
"He's had stuff with other people too. Like Rory and numerous others. So this isn't a one-off thing. So, you know, it's just the way he deals with stuff and I'm totally fine with it," DeChambeau added. 
Bryson DeChambeau is clearly embracing his rivalry with Brooks Koepka. Both of them are champion golfers, and it remains to be seen if the re-ignited beef motivates either athlete to play better.
ADVERTISEMENT
Article continues below this ad