Jon Rahm Sheds Light on Betting Craze; Reflects on Hostile Atmosphere at the 2021 Memorial Tournament
Published 06/05/2021, 3:30 PM EDT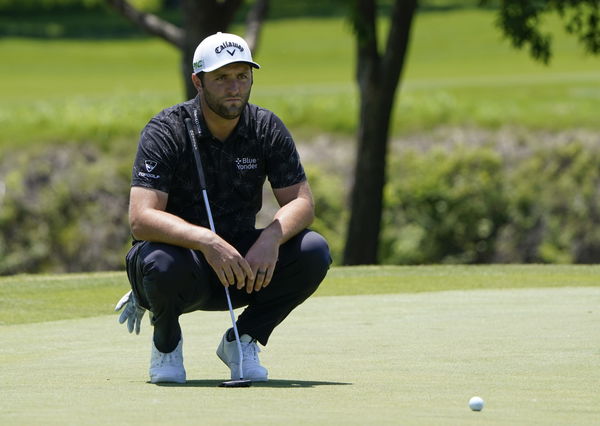 ---
---
While the players strive hard to obtain results on the golf course, fans who watch from the sidelines often engage in wagers with each other. There is no boundary to how much is gambled, but you know it's off-limits when people react in poor fashion when the golfers miss their putts. Such an incident prevailed when Jon Rahm and his partners were playing at the 2021 Memorial Tournament. 
ADVERTISEMENT
Article continues below this ad
Every sport has avid fans who bet their money in search of maximum rewards. Golf is no different. In fact, there are numerous spot-bookings that take place in golf. Jon Rahm witnessed one such incident during Round 2 at the Memorial Tournament and brought it to light during a recent press conference. 
"It's gonna keep happening in golf with the whole DraftKings and betting lives going on. And I mean, I caught a couple times yesterday, we're seeing more than one of my playing partners miss a put and see people just exchanging cash right next to the green," Rahm revealed. 
ADVERTISEMENT
Article continues below this ad
"Yeah, I mean, and you see it more and more as part of what it is. It's almost like people are in a bar doing the same thing," he added. 
Rahm brought this up when answering a question about the fans' behavior at the 2021 Memorial Tournament. There was an incident with Bryson DeChambeau during Round 2 that eventually ended up with a few supporters being escorted out of the venue. 
Jon Rahm says there should be a fine balance between fans and the players
Fans are an integral part of making the sport better. They motivate the athletes to perform better, but at times get into their minds and hinder their game. The latter should not happen and it is the duty of golf fans to maintain harmony during tournaments. 
However, top-tier athletes are used to all kinds of heckling and taunting. But that doesn't mean that they're immune to whatever people say from the sidelines. Some of them tend to get into their minds and mess with their focus. 
ADVERTISEMENT
Article continues below this ad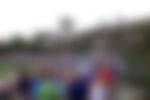 "For a fan to get kicked out, they have to say something really bad and if we do anything towards them, we get fined right away. So I think there has to be a balance," Rahm expressed. 
"I mean, it's, it's part of sports. It's only unfortunate that sometimes fans go a little bit too far. And we can't do anything about it," Rahm mentioned. 
ADVERTISEMENT
Article continues below this ad
Unless fans go above the limit, everyone can remain in peace and enjoy the game. The athletes are always up for putting on a good show and it is the duty of the audience to uphold the essence of the game!