Jon Rahm Vaccination: Is the Golfer Immune to COVID-19?
Published 06/06/2021, 6:30 AM EDT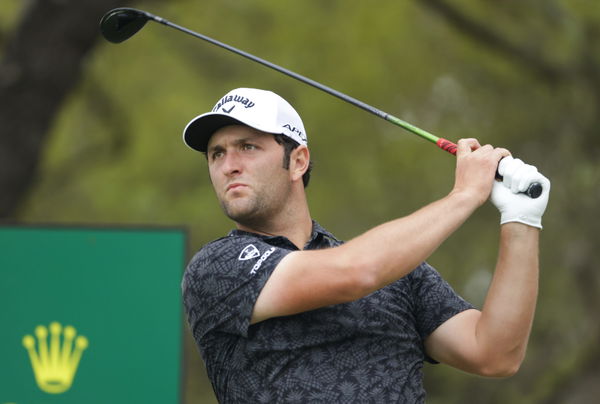 ---
---
Jon Rahm was poised for a successful title defense at the 2021 Memorial Tournament. Rahm enjoyed his second and third-round performance at the Muirfield Village Golf Club and it seemed as if nothing could stop him from winning the tournament. However, disaster struck when the Spaniard returned a positive COVID-19 just before Round 3's conclusion which forced him to withdraw from the 2021 Memorial. 
ADVERTISEMENT
Article continues below this ad
Jon Rahm was subjected to COVID testing from May 31 (Monday) since he had been in close contact with a person who tested positive for the virus. The 26-year-old had returned a series of negative tests all the way from Monday to Friday, but he tested positive for the virus on Saturday, which left the organizers no other option but to remove him from the field.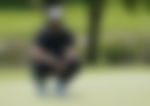 It was startling indeed. Rahm was subjected to daily testing at the Memorial Tournament and returned a negative report every single day. The golfer was stunned to find out at the 18th green during Round 3 that he has COVID-19 and is asymptomatic. 
ADVERTISEMENT
Article continues below this ad
That left golf fans with a major question on their minds: Has Jon Rahm been vaccinated? Is he immune to the virus? 
It is unsure when Jon Rahm even contracted the virus. He entered the tournament after coming in contact with a person who tested positive for COVID-19. He was suspected to have it too, but the test results didn't reflect that until Saturday. Does this mean that Rahm played his first three rounds with the virus inside his body? 
Surreal TV moment as six-stroke leader Jon Rahm learns he tested positive for COVID and Jim Nantz tries to make sense of it without knowing what Rahm's been told pic.twitter.com/WvD6LmAlxs

— Timothy Burke (@bubbaprog) June 5, 2021
Is Jon Rahm fully vaccinated against COVID-19? 
Jon Rahm is asymptomatic as well, and that means he could have taken the vaccine to fight COVID-19. But is that really the case? Andy Levinson, the PGA Tour's senior vice-president of tournament administration shed some light on this matter. 
"I can't speak to Jon's vaccination status. That's an individual situation," Levinson said. However, he also had more details about vaccinated players. 
"If someone had been fully vaccinated, and fully vaccinated under our protocol is, and it's defined by the CDC, is 14 days past the full cycle of a vaccination. They do not have to test as a result of being a close contact," Levinson mentioned. "Unless they have developed symptoms."
ADVERTISEMENT
Article continues below this ad
So there are only two scenarios that could apply to Jon Rahm's situation. #1: He isn't vaccinated yet (or is yet to complete his second dose). #2: Rahm is completely vaccinated and hasn't completed his 14-day cycle yet. 
I'd like to believe that the former is true in this case. Jon Rahm wouldn't have been subjected to daily testing had he been vaccinated. While Levinson said that "north of 50 percent" PGA Tour players have been vaccinated, there is no confirmation in Rahm's case. 
ADVERTISEMENT
Article continues below this ad