Jordan Spieth Under Armour Shoes: Here's What the Golfer Wears on the Course
Published 06/02/2021, 4:30 PM CDT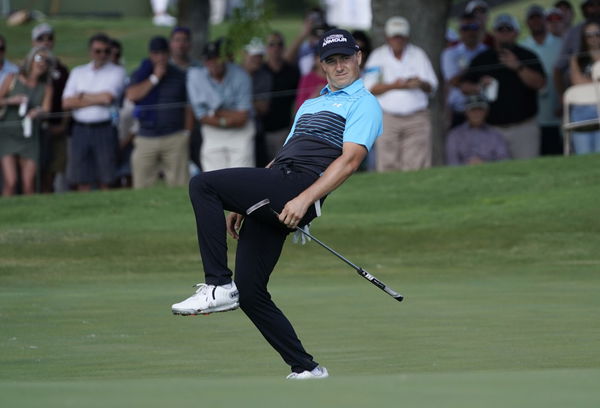 ---
---
Jordan Spieth is one of the most popular golfers on the PGA Tour. Just like everyone else, Spieth rose to stardom by winning tournaments at a very early age. Spieth is currently endorsed by American sports equipment company Under Armour and represents them by wearing their apparel from head to toe. So what shoes does Spieth wear on the golf course? 
ADVERTISEMENT
Article continues below this ad
It should be noted that Under Armour struck a massive endorsement deal with Jordan Spieth when he was just 21-years-old. The American company sealed a 10-year deal that runs through 2025! 
Here are the cleats that Jordan Spieth wears
ADVERTISEMENT
Article continues below this ad
Over the years, golf cleats have always been equipped with spikes to provide grip on the course. It is very essential manufacturers do that because spikeless shoes are considered to be slippery on the grass. It affects a golfer's swing. 
However, that's where Under Armour turned into a game-changer. With their advanced design process and quality crafting, they were able to create a spikeless golf shoe just as effective as the ones carrying thick spikes.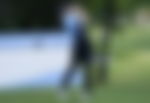 Jordan Spieth can currently be seen rocking a pair of spikeless cleats on the golf course. To be precise, the model that he wears are signature editions. The shoes are called 'Under Armour Spieth 5 SL E Golf Shoes,' and can be purchased on UA's official website. 
So what's so special about these shoes?
These shoes do not give a much different feel than the spiked cleats. Under Armour claims that you'll hardly feel the difference upon trying on the spikeless shoes. Such is the intricate design that has gone behind creating the rubber spikes. 
These spikeless shoes will give a player incredible traction even during wet conditions. It solves all the problems that a person will incur on the golf course when it comes to footwear. These cleats are the ideal choice. 
ADVERTISEMENT
Article continues below this ad
The shoe is made up of "Breathable, Clarino" microfiber upper, and the waterproof material will keep your feet dry. A 3D molded footbed improves the overall fit and minimizes the chances of a slip. 
The soft cushioning makes the shoe feel incredibly lightweight and rubber spikes perfectly replace the metal ones in terms of feel. Overall, this is revolutionary in terms of manufacturing golf cleats in the future. 
A popular golfer like Jordan Spieth preferring spikeless shoes would certainly entice others to try it. Under Armour has already released it on the market, and you can order a pair here, if you feel like! 
ADVERTISEMENT
Article continues below this ad
WATCH: Jordan Spieth Sternly Dismisses Narrative Around Career Resurgence